Tuesday, June 4, 2013
I do miss those days that I can go to a facialist almost every other week. I'm one of those who akin good skin to monthly facial visits and derma care. Just before my haywire schedule, I had decent time to spare for a bi-weekly facial. My skin experienced less acne, it's less oily and a lot smoother. But time is what I don't have now so I have to resort to a more potent, more effective ways of caring for my skin. A facial that I can do on a monthly basis and still get good results.
That's why when I had a chance to try

Flawless Cell Booster Infusion Mask, I grabbed the chance. This could be the one I've been waiting for. So, I made sure to sneak in an hour in my busy sched to visit

Flawless

at Megamall

and take time for me-time.
I've been frequenting Flawless even before I started blogging and they always provide good and courteous service. And seeing as how they keep on improving and adding the latest in skin care technology only shows that there is no stopping this beauty empire.
The latest of which is what I got to try a week ago, the new Cell Booster Infusion Mask. A mask recommended for my dull and tired skin. I have acne-prone skin that has major discolorations from my beach trips, hints of fine lines and wrinkles here and there. If you're into preventive measures and in your late 20's, this just might be the best for you.
Cell Booster Infusion Mask is a new technology that makes use of the Cell Booster skin care line. Packed and infused in the hydro-gel mask are highly concentrated essence cell-activating nutrients that do two main things: a) combat and protect skin from free radicals and, b) to rejuvenate skin through cellular level.
Use in conjunctive with their recently launched Cell Booster skin care line, Flawless is quite aware with how much we want to turn back time to maintain our youthful appearance. That only means that this mask helps the skin from within. Nature and science combined, we now have an option to prevent early signs of aging or at the very least maintain our youthful look.
I usually don't go for anti-aging masks as most of them don't usually match the needs of my pimply, oily skin. But not with the Cell Booster Infusion Mask. Even women like me who experience adult acne can prevent aging, too. The mask isn't too thick to clog the pores but moisturizing enough that you'll feel difference. Glad to say there were no aftermath breakouts from this mask compared to some other anti-aging masks I've used in the past.
The mask experience alone was phenomenal. I haven't enjoyed a facial mask as much as this one. It's incredibly cold when applied, a welcome relief from all the pricking (I have low pain threshold). Then there's the easily absorbed serum that doesn't leave an icky sticky feel once your facialist removes it. You'll feel as if a weight has been lifted off of your face after getting Cell Booster Infusion Mask facial.. like your skin can breathe again.
You can try Cell Booster Infusion Mask with any of your favorite Flawless advance facial service; you just have to upgrade your mask to this one. I had the

Acne Control Advance Facial

then upgraded to the Cell Booster mask. My bill was only

Php1,400, a reasonable price for a stem cell mask + facial. If you don't suffer from cystic acne during this facial, included here is a wonderful facial massage designed to help with blood circulation.
Immediate results can be seen. You'll notice that your skin looks fuller, more supple. My face looked fresher despite the pricking and I didn't feel so bad walking around the mall after.
The next day, my active pimples subsided. Partner this with their Cell Booster skin care set and a good night sleep and I won't be surprise if you see major improvements on your skin.
Cell Booster Infusion Mask Facial (Php1,400)
45 to 60 minutes (including 20 minutes mask time)
Available at

Flawless (Powered by Skin Professionals)
As always, I suggest that you take time to talk to Flawless' available derma to see if Cell Booster Infusion Mask is right for your skin. :)
by

Lee Shen Gee
at 6/04/2013
0 fab comments


Labels: acne control advanced facial , anti-aging , cell booster infusion mask , dermatology , facial mask , facials , flawless , skinc are , stem cell line
Wednesday, May 16, 2012
I think it's time to talk about skin care. I've been so caught up with all the new makeup that I forget to tell some of the skin care I've been using for the past few weeks. :)
When you're loving your work, you don't notice that you only get a few hours of sleep. You're eager to wake up and don't notice that your eyes...well, they hate it. My under eyes began to darken and hello under eye circles! When I said I love bags, that didn't mean I want them under my eyes. Quite the irony, if you ask me. Something just had to give whenever you are loving something too much.
But I'm not the veritable beauty blogger that I am if I'm not about to beat these undereye bag blues!
Enters
Laura Mercier Flawless Skin Tone Perfecting Eye Gel Creme
.
Expanding her offering in skincare, Laura's new Tone Perfecting Eye Gel Crème features a lightweight texture to brighten and perfect the eye area.
Reduces the appearance of dark circles and puffiness, giving the eye area a visibly brighter, more awakened look.
Immediately, skin looks softer, smoother, less lined. Long term, the tone and texture of skin is visibly improved.

Modern, lightweight texture absorbs to soothe and provide a surge of moisture.

Helps visibly diminish the look of discolorations, sun damage, dark circle, puffiness and age spots

Protects delicate eye area against environmental stresses.

Alcohol-Free,

Fragrance-free
Key Ingredients:
Oligopeptide-68 – known as a brightening agent that helps reduce dark circle

Ash Tree Bark Extract – known to help lessen appearance of puffiness and dark circles

Sodium Hyaluronate – hydrates skin for a smooth appearance
It pays to take notice that applying eye cream is not just a kikay matter, easily shrugged off to save a few pennies. Take note that our eyes have the thinnest skin area and is prone to wrinkles and fine lines. The thinnest the skin, the veins around this area are more visible adding to more darkening. It is also one of the most sensitive parts of our body that easily shows signs of aging and stress.
There really is no reason not to take care of it.
So aside from getting enough sleep, drinking enough water and of course and eating healthier meals, applying eye cream can do wonders. I should know, it's been the only thing that's been making me sane for the past couple of weeks on how badly late nights been doing to my skin.
And Laura Mercier's Tone Perfecting Eye Gel Creme's been quite a salvation. The combination of the key ingredients seems to be doing its exact job of helping ease my eye's puffiness in the morning and lessen the appearance of my eye circles. Although I'm sure it would take more time for this product to give that true results, I am quite happy with what I'm seeing already.
What's more is that this eye cream hydrates (thanks to the Hyaluronic Adic) but at the same time it doesn't leave that oily film residue. It makes as a great base for under eye concealer which also lessens creasing of it. The gel consistency makes it easy to apply and it does have that cooling effect I like.
If you're a working girl who can't seem to find the right product for you.
Laura Mercier Tone Perfecting Gel Creme, Php2,950.00
Laura Mercier is available at all Rustan's Department Store in Shangri-la, Makati and Ayala Cebu.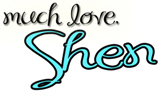 To get email updates, please subscribe here.
Please like me on Facebook and follow me on Twitter.
Got questions? Contact me here.
by

Lee Shen Gee
at 5/16/2012
1 fab comments


Labels: anti-aging , eye cream , laura mercier , skincare , tone perfecting eye gel creme
Monday, April 16, 2012
Max Factor Ageless Elixir 2 in 1 Foundation & Serum | Php895
There's only a few
Max Faxtor
foundations I've tried in the past, their famous pancake foundation and their
Xperience Weightless foundation
. I honestly didn't like the feel of their pancake no matter how flawless it made my skin. It was drying and it made my young skin itch. Of course, I didn't know any better. But when I tried
Weightless Foundation
, it was love. It has tons of natural ingredients and I just love the coverage.
Last February, Max Factor released a new foundation, Ageless Elixir 2 in 1 Foundation and Serum. I wasn't too thrilled to try this compared to other foundation that controls oil or covers blemishes.
You know well that my major need for foundation its capacity to contorl my oiliness and to cover my pimple marks. So when MF sent this over, I thought I might be the right fit to review it. But then again, I can't resist a gift and just had to tried it.
Here's a photo of me, bare faced and then a photo of me with Max Factor Ageless Elixir in Natural 50. :)
Max Factor Ageless Elixir 2 in 1 Foundation & Serum | Php895
I was surprised with how it covered my blemishes and how it evened out the skin tone. See how little I don't have to use a concealer? Without any sort of blemishes like a super bad acne, this foundation is a good everyday wear.
I still feel that I don't need to use a cosmetic that contains anti-aging product, I got that covered in my skin care. But I guess it just doesn't hurt to have something like this. After all, it's not my first time to try something like this.
Another great thing I like about this is that it doesn't worsen my oiliness. It doesn't stop it like my other oil-controlling foundation but it doesn't aggravate it either. Tama lang. I really thought that it would be too oily but I'm glad it isn't.
Max Factor Ageless Elixir 2 in 1 Foundation & Serum | Php895
Although I still prefer Weightless Foundation over this one, women who have aging concerns will love this. Obviously it covers my fine lines, wrinkles and provides really good coverage. It's because this foundation have a serum infused that prevents anti-aging. Another is that the pigments have light-reflecting properties that diminishes the appearance of wrinkles.
For just a few times using this foundation it grew on me. It has a mousse-like texture that makes it easy to apply. It's easily absorbs into the skin. It has a sort of thick feel (like I'm using a moisturizer) but it gives a semi-matte effect.
Max Factor Ageless Elixir 2 in 1 Foundation & Serum | Php895
Another great thing, it's got SPF 15 which can be seen as an added protection from the harsh sun.
Max Factor Ageless Elixir 2 in 1 Foundation & Serum | Php895
They say makeup can age you. Not when it's got anti-aging in it, right? :)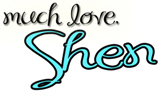 To get email updates, please subscribe here.
Please like me on Facebook and follow me on Twitter.
Got questions? Contact me here.
Max Factor Ageless Elixir 2 in 1 Foundation and Serum 30ml, Php895.
by

Lee Shen Gee
at 4/16/2012
4 fab comments


Labels: ageless elixir 2 in 1 foundation serum , anti-aging , foundation , glycerin , max factor , product review , review
Thursday, September 22, 2011
Getting smooth skin is just seconds aways! I've been a fan of
Goodskin Labs Smooth-365 Intensive Clarity + Peptide Serum
. Read my review
here
. I consider this a
primer
and
anti-aging skin care
in one. Thanks to Smooth-365, I hardly have any wrinkles! Yes, it works and it works like crazy.
That's why I'm so excited to share this contest with you, ladies (and even gents)!
With just
3 Steps
, you get a chance to win your very own!
Step 1:
Tweet this message between September 22 to 25, 2011!
Step 2:
After tweeting, visit
Smooth Skin In Seconds Topic at GoodSkin Labs Philippines
and finish this sentence:
I want to achieve smooth skin in seconds because….
(insert your reason)
No specific requirement/s in your indicated reason but GoodSkin Labs would love to read creative posts
(Hint: Three (3) creative reasons posted under the topic will be given their very own Smooth-365 as well. *wink*)
Step 3:
Leave a comment down below with the following details:
Your Complete Name
Link to your tweet
Posted reason at Smooth Skin In Seconds Topic
Why you should join?
If you've been wanting a product to reduce oiliness and appearance of pores and in the long run give you smooth clear skin, then Smooth-365 is the product for you!
Reminders:
Tweet + Reason + Comment = One Entry*
No purchase necessary to join the contest
*You may, however, join the contest again under the two partner bloggers and that would be considered a separate entry!
Two (2) winners will be chosen randomly via random.org. All winners will be announced on September 30 and will have 48 hours to send their contact info via email. If the winner/s fail to respond within two days after announcement, we will be selecting another winner/s.
Good Luck everyone!
To get email updates, please subscribe here.
Please like me on Facebook and follow me on Twitter.
Got questions? Contact me here.
Disclaimer:
This contest is open to Metro Manila residents only. Winners will be requested to have their prize picked up at GSL Office in Makati.
by

Lee Shen Gee
at 9/22/2011
27 fab comments


Labels: anti-aging , contest , face primer , goodskin labs , smooth-365 intensive clarity + smoothing peptide serum
Friday, July 1, 2011
Even with the typhoons coming in and casting dark clouds over my days, I'm constantly exposed to the sun in the morning when I'm driving or commuting. Despite a strict routine of sunblock and facial, I know there's more out there that can harm my skin. Hello! I'm not getting any younger and getting a career at this age will surely take its toll on me.
Then I found Belo Gluthathione + Collagen. I plan on maintaining the fairness I got from my Pond's Flawless White regimen and the Obagi TRUpeel I undergone the past months. My skin never looked this good, I can tell you this much. Unfortunately, not everything is permanent. After the Obagi TRUpeel, my face literally lessened oil production! I was shocked to know that I can go out without having to check the mirror all the time if I need to retouch. My oiliness is almost nonexsistent! Seriously, no kidding..
by

Lee Shen Gee
at 7/01/2011
6 fab comments


Labels: aloe collagen mask , anti-aging , belo , belo nutraceuticals , capsules , dietary supplement , gluthatione , pills , whitening
Sunday, April 24, 2011
If only my mom is here, I'll be sure to buy Filextra for her this Mother's Day. I got to be aware of how I look because of her. She taught me the proper grooming and to ensure I look my best when I'm out. She brought me to the derma when my pimples were acting out. She bought me my first lipgloss. She went and gave me money so I can buy mineral makeup at Beauty and Minerals stall at Chirst The King Bazaar...
I feel so sad that I don't get to spoil her with all the latest anti-aging and whitening skin care products that I see. Especially Filextra which I know she'll like since she suffers hallows cheeks and undereyes... But I guess it's not a problem for her anymore. Up there I bet she don't have wrinkles or aging problem.. I bet she looks great right now.
But I'm really really sure that if she's with me now, she would immediately ask me to buy this for her and enough with me buying her inspirational books. lol. I miss her.. I miss her big time...
And yes, Ma. I'd be sure to drink lots of water and sleep early every night. I will try, I promise..
Filextra is available at all SM Beauty Department Stores and selected Watsons Store.
by

Lee Shen Gee
at 4/24/2011
2 fab comments


Labels: anti-aging , filextra , goodskin labs , hallow cheeks , press release , skin care
Wednesday, March 2, 2011
Did you grow up getting scraped and bruises playing around with others kids? Do still notice the scars from those? Hardly right? Even the mosquito and flea bites I got all over my legs when I stayed at our family house in the provides when I was in second year high school disappeared that I know don't mind wearing shorter skirts and shorts. There was also a time I hurt myself with an iron back in highschool and the scar is barely visible now.

by

Lee Shen Gee
at 3/02/2011
2 fab comments


Labels: anew , anti-aging , anti-wrinkle , avon , day and night creams , face creams , fine lines , press release , reversalist , skin care , wrinkles
Thursday, February 10, 2011
Aging is something we face every single day. For you girls who are eager to grow up, well, don't be so eager. We aging (hahaha!) women strive hard to retain our youthful looks. If you can't wait to party, drink some dom and patron.. well, you'd hardly love the dry skin, wrinkles and dark under eyes than are often associated with that.
Thank God there are products devoted in making us look younger.. And who else could be a better authority in it than the Estee Lauder? The woman who created the best anti-aging cream. Admittedly, I was really snoop when I was young and would always sneak a peek at my grandaunt's huge vanity table filled with all sorts of skin care and makeup. And among those is Estee Lauder. I would even see it inside her mine ref!
I can't believe that now I am enjoying the skin care that I've always wanted to try even age seven!
Look ten years younger is the goal of Time Zone Night Anti-Wrinkle Cream. Just in time for Valentines Day!!
I am mostly in love with the floral powdery scent of the cream that goes well with the baby powder I apply all over my body just before bedtime.
At first touch, the cream felt very smooth and velvety. Although I felt the cream a bit heavy, I notice that it was absorbed quickly on to my skin. The immediate effects are quite amazing, soft and smooth skin! Since I live with a guy who enjoys aircon all through the night (argh!), moisturizers have been my friend every night. And since receiving the Time Zone Night, I am now enjoying a moisturizer than would reduce my laugh line as well!
Studies showed that most women who tried their products experienced a much more hydrated skin up waking up. In 4 weeks, skin became more plumped and sported a more youthful looking skin!
My sleeping time may not be ideal but I make sure that I still get sleep no matter what. That's why I take night time skin care routine seriously. I make sure that when I'm about to go to bed, I devoid myself of all worries. I even practice a breathing technique that people do in yoga. I also apply a relaxing linen spray all over my bedsheets and pillows and have an aroma scented candle on. I enjoy a good book as well as to make my mind forget of work and deadlines. Definitely stress free for this girl before bed!

If you notice, heavier creams and serums are applied during the evening as night time is when our skin is at most relaxed and when we are most viable to absorb skin care a lot better. I speak of this not only of Time Zone but of all skin care products. Night time is also when our skin is not exposed to pollutant and free radicals that hinders a product from working.
When applying anti-aging creams, don't forget the neck and decoletage.. :)
Thanks to EL for allowing me try such a luxurious product! Will make sure to put this on my Birthday list this year (BF, hope you reading this)


by

Lee Shen Gee
at 2/10/2011
3 fab comments


Labels: anti-aging , anti-wrinkle , estee lauder , face creams , skin care , time zone night
Saturday, January 29, 2011
Let's face it. We're not getting any younger... looking at my vanity, I notice how much it differs from what I had on it a few years back. Now it's filled with anti-aging creams, undereye cream and moisturizers.
But I'm not complaining as I think that I am aging with graace and enjoying every day that comes. Although I hope that my skin wouldn't succumb to gravity, I try to help it a bit by using products that I know are effective. After all, anti-aging products doesn't come cheap. Matter of fact, it's one of the most expensive things out there.
Year 2011 is all about defying time and taking on oppotunities. One of those is to use Smooth-365 Intensive Clarity and Smoothing Peptide Serum.
I am over the moon with this product. It's a silicone base gel-cream that is infused with peptide complex that will turn back time and give you back that youthful appearance, smooth, even and more radiant looking.

by

Lee Shen Gee
at 1/29/2011
6 fab comments


Labels: anti-aging , face primer , goodskin labs , makeup primer , primer , silicone , smooth-365 intensive clarity + smoothing peptide serum
Wednesday, November 24, 2010
"All great things begin with a vision... a dream." said Mrs. Estee Lauder. She's a woman with great passion for beauty like all of us. But she transcended her hopes and dreams into reality and we reap the benefits... well, at least, my grand aunt and grandmother did.
I grew up in household filled with woman who are simple but gave effort to how they take care of their skin. From my mother who never went to bed without taking a shower, my aunt who do her makeup before she goes to work and my grandaunt who applies her night creams before going to bed. It is not quite a surprise that I took all their practices into my own daily habits.
With their passion in loving their skin, I, too, reap the benefits... for if not with their influence, I would not be in this place now, writing and sharing my experiences about the latest beauty product out there. And once again, I received an invitation to the latest anti-aging collection, Estee Lauder's Re-Nutriv Ultimate Lift Age Correcting Collection.
For 55 years, Estee Lauder has continuously developed its Re-Nutriv line to cater the woman who are as passionate as her in loving their skin. Now, my generation will enjoy the latest from Re-Nutriv that has many of the most potent anti-aging ingredient known to men, Rock of Life Algae, EGT animo acid and Silketare. This infusion brings a more recharge, rejuvenated and more radiant skin that will last.
Precious gems and minerals are also encapsulated in the new Re-Nutriv collection. Black Tourmaline found in the jungles of Brazil gives an energezing feel for a more lifting effect. South Sea Pearls are now provided to give the skin instant luminousity and Collodial Gold to calm the skin.
Indeed, Re-Nutriv have gone beyond their science of Life Re-newing MoleculesTM. Added lifting effect, instant results and youthful glow.
I'm sure my mother will be pleased to know all about Re-Nutriv if she was with us. She loves anti-aging products. And i'm sure she'll be psyched that some of her favorite Estee Lauder perfumes and makeup are now available in gift packs. :)
I remember using her White Linen perfume without permission. Oh... how mad she would get if she smelled it on me. She'd say that a 9 year old girl has no business trying on a very expensive perfume. But just right before she left, she shared her Pleasures perfume with me. :) How sweet of her, right?
-o-
I also took this time to enjoy the night with fellow beauty bloggers. I'm always excited to discover new products with them... of course, and to dress up, too. :)
Me!
much love,
Shen
Special thanks to the women behind Estee Lauder Philippines for the invite to this event. I am very pleased to be amongst the ladies present during that night.
For further questions please feel free to email me
here
.
To receive updates, please subscribe
here
.
Did you find this post interesting? I'd appreciate if you'll subscribe to me
here
.
You can also add me on
Facebook
and
Twitter
.
For any questions please feel free to contact me

here.
by

Lee Shen Gee
at 11/24/2010
0 fab comments


Labels: anti-aging , beauty , beauty bloggers , beauty editors , blogger , bloggers , estee lauder , event , re-nutriv , serum , the establishments , ultimate lift age-correcting serum
Thursday, October 28, 2010
Hello, Beauties!!
The weather has been pretty awful lately. i'm not really a fan of the rainy weather but what can we do right? At least, the cool weather compensates us. As for me, one rainy night I decided to try out a few products from
Purederm
and had a Spa Day at home. One of those products I tried is the
Purederm Aloe Collagen Mask
, the focus of today's blog post. :)
I know many girls are crazy over sheet masks. Unfortunately for me, I didn't get into the bandwagon of it all. But when
Purederm
sent me their
Aloe Collagen Mask
*, I thought of re-evaluating my liking of sheet masks.
I used the
Aloe Collagen Mask
the next night after i got my facial at
Skinnovation Clinic
in C. Raymundo Ave. Pasig City. Having known ever since that Aloe Vera as tons of beauty benefits, it also aids in healing wounds, has ati-bacterial properties and could rejuvenate skin. It is exactly what my skin needs at that time, a mask that'll keep my skin hydrated from my use of Roactutane and to speed up the healing process of the acne spots that has been extracted.
Purederm Aloe Collagen Mask
Easy and effective skin recovery treatment blended with Aloe Extract, Collagen and Vitamin E
Long lasting formula visibly hydrates and soothes to bring your skin back into youth
Natural pulp sheet prevents skin trouble and provides close adhesion to the face
How to use
Thoroughly cleanse and dry face. Take out and unfold the mask and apply it on your face. Wear the mask for 15 to 20 minutes and peel off slowly from the edges.
Looks like that horror monster from the movie, Scream. :)
The photo above would show how moist the sheet mask is. I'm impressed on how absorbent the sheet mask was and that applying wasn't that difficult at all. No dripping, sliding or whatnot. It adhered to my face properly without so much of an effort on my part. An experience i can't say for other sheet masks I've tried.
Effects
Immediate effect is that my face felt significantly moisturized compared to a typical out of a tube moisturizer. There was no sticky-icky residue... rather the feel was cool and comforting. As for the long term effect, I think i won't be seeing any with just one use. But either way, I like the overall effect this mask had on me. Even with an oily complexion, I was able to utilize the use of this mask for a certain situation. After all, my skin still need that hydration once in awhile.
Recommendations
I would definitely recommend this to those who just undergone laser and extraction facial treatments. Use this a day or two after your treatment to avoid any kind of skin reaction. Since Collagen and Vitamin E are known to provide added skin elastisity and to make skin look younger, this is great for ladies ages 30+ and above.
Of course, I would advise that you use any products bought without a prescription with discretion. This mask might have impressed me but you may not have the same experience. Although I hardly think the sheet masks causes any irritation of sorts.
I would definitely use this mask again especially after derma treatments. But as for a weekly mask, I would lean towards a mask that helps reduce oiliness on my skin or those that helps whiten my dark spots.
Hope I was able to enlighten you with my Purederm Aloe Collagen Mask review! :)
Thanks again for visiting my blog and reading my posts. :)
Happy workweek, everyone!!
much love,
Shen
Did you find this post interesting? I'd appreciate if you'll subscribe to me
here
.
You can also add me on
Facebook
and
Twitter
.
For any questions please feel free to contact me

here.
*Product provided by official PR for blogging consideration. This is not a paid review/advertisement.
The written web log is based on author's personal views and is not influenced by the company of the product.
by

Lee Shen Gee
at 10/28/2010
2 fab comments


Labels: aloe collagen mask , anti-aging , facial mask , healing , korean , korean products , masks , purederm , sheet mask , watsons
Thursday, August 20, 2009



"In Japan, red is known as the source of energy flow for life and beauty and a scared color traditionally representing the sun. Amalaki, a precious reed ingredient which was listed in an catalogue of Nara era (8th century) in japan, is considered as the best among all rejuvenating herbs. Inspired by the power of red, shu uemura introduces

red:juvens

, the 1st innovative skin beauty program with Phyto-Red Energy Complex of Amalaki + Pomegranate + Lycopene Capsule 2X, to fight the appearance of 1st signs of aging such as fine lines, 1st wrinkles and loss of elasticity."
I have never tried a whole line of anti-aging skincare before. I didn't think i was that old to actually look into that kind of products. Shu Uemura's latest skincare line however didn't make me feel so old... actually it made me feel a bit important. Imagine a skincare that focuses on the first signs of aging... ehem, that's about us, ladies of late 20's and 30's. Red:Juvens keeps the youthfulness of the skin by the diffrent concoctions of anti-oxidants (amalaki, lycopene and pomenagrate) and made as well in Deepsea Water that will surely provide a rejuvenated skin.

So far, the product is slowly working its magic on my tired, stressed skin. It has already reduced the lines under my eyes that I have been perusing at the mirror months before that other eye creams seems can't seem to get rid off. Instead of the usual 2 dominant lines, I am only seeing one with just about a weeks worth of these products.

My favorite among the line is the
Red:Juvens Intense Vitalizing Concentrate
that contains the highest concentration of Phyto-Red Energy Complex. A few drops of this is enough for the whole face. I definitely saw immediate results in the morning. Talk about baby smooth soft skin. :)
I use Red:Juvens religiously every night. In the morning, I use
Red:Juvens Vitalizing refining Lotion
and
Vitalizing line-reducing eye essence
. I use a quick pump of the
Vitalizing Retexturizing Emulsion
for my face and neck prior to application of sunblock and/or face primer. Some of you might find the product too much for the oily skin. But I would sacrifice looking oily instead of seeing lines on my face in the future. After all, a blotting paper easily fixes oily skin... getting rid of wrinkles will take a more envasive and costly treatments. Nothing I could afford in the future, I'm sure. Also, I notice that my breakouts have minimized save for few small bumps.
I also love the sweet scent of Red:Juvens, that can only be the caused of the potent amalaki berries and pomegranates. The red packaging is just lovely... great to give as gifts. If mom were here, I'm sure she already took this set from me because red is her favorite color (it gives her luck, she says). :)
!
see, Ma... no lines!

Hoping that I don't get more lines (unless I really have to)....

Maturity shouldn't to be seen in our faces, it should be seen in our actions. :)

much love,
Shen

by

Lee Shen Gee
at 8/20/2009
0 fab comments


Labels: anti-aging , red:juvens , shu uemura , skin care
About Me
Blogging is a passion and I live for beauty. 

find out more @ Shen's Addiction

View my complete profile