Thursday, June 5, 2014
AVON brings us the colors of the season and celebrates femininity like never before with their new Over Nature Collection. This orchid-inspired set includes makeup, parfum, jewelry and also intimate. Revel in the beauty of nature in its most exciting shades brought to you by the biggest beauty brand in the world.
by

Lee Shen Gee
at 6/05/2014
0 fab comments


Labels: accessories , avon philippines , avon ultra rich lipsticks , beauty , bra , collection , fashion , intimate apparel , jewelry , makeup palette , over nature , purple , violet
Tuesday, June 3, 2014
Here's some great news from our friends at Flawless! :)
This June, the country's preferred clinic for face, body and medical aesthetic services makes it easier for you to stay #AlagangFlawless longer with its Back 4 More promo. Enjoy 50% more sessions with service packages you purchase all month long, including facials, Nano Power Peel, Fractional Needling Therapy and the Flawless Beauty Drip.
And the best part is, the services are transferable, so you can share them with your friends and family. Hurry! Promo runs from June 1 to 30, 2014. For more information, visit www.flawless.com.ph or follow their Facebook, Twitter and Instagram accounts.
by

Lee Shen Gee
at 6/03/2014
0 fab comments


Labels: aesthetics , beauty , flawless , flawless aesthetic clinic , Flawless Beauty Drip , Fractional Needling Therapy , Nano Power Peel , services
Wednesday, May 7, 2014
The mommas I know are selfless.. They hardly get anything for themselves, especially with the things they want. They would always put us, their children, first. That's why some of them look different now than they did in their #throwback photos. Some of them were once fashionistas, donning cool 70's and 80's outfits. Some are beauty junkies like us who wear uber red lipsticks and winged liner. Now, they'd rather slave themselves to work, stay inside the kitchen to prepare your favorite meal than think of themselves.
And though we try to make her feel special everyday, it's on Mother's Day that we really get into the details of making her feel special... and remind her how beautiful she in our eyes. During Mother's Day, I use to get my mom gifts that I know she wants rather than what I think she needs. Gifts that are otherwise, she wouldn't get for herself. Small things that she would linger on inside a mall, or on a magazine.. even an AVON catalog.
This year, Avon has compiled some really awesome gift suggestions that I know my mom would love if she were here with us. I'd probably get her a gift bag containing some of the things I know she would enjoy.
I'd get her a new bottle of perfume. Far Away seems like an interesting scent, the sweet sultry vanilla scents seems right for my mom. Then, I'd get her a pair of lipstick from the Ultra Color Absolute Lipstick, one for day and another for night. I'm thinking Warm Berry and Smooth Plum. She loved anything whitening for the skin, so I'm sure to get the Anew 360 degree White Intensive Serum. My mom was not into eye makeup, she considered herself too old to learn, but that wouldn't have stopped me from getting her Avon's SuperShock Mascara, just so she'd have her own.

Lastly, I'd get her the Body Illussion High Waist Control Brief. She was very conscious of her tummy back then, but I doubt she'd get this for herself so I'm definitely grabbing one for her so she wouldn't feel so bad about her bulges.. And for something sparkly there's the Dear Mom Necklace for her to remember this day. I'd give her this gift bag after an intimate Mother's Day dinner at her favorite restaurant.
But that can't happen now. So for you out there who still have their moms with them to celebrate Mother's Day, get her something that she wants, something she'd been hinting on. Don't waste this special moment to make her feel loved and to make her feel beautiful.
To all the mommas out there, Happy Happy Mother's Day!!
These items are available exclusively via an Avon Representatives nationwide. Don't have an Avon Lady yet? Log on to www.avon.com.ph. For more information, follow Avon via Facebook and Twitter via @AvonPH.
by

Lee Shen Gee
at 5/07/2014
0 fab comments


Labels: 2014 , accessories , anew , avon , avon philippines , Avon Ultra Color Absolute Lipstick , beauty , far away , fashion , mother's day , pefume
Monday, May 5, 2014
Lupita Nyong'o for Lancome | photo credit: usmagazine.com
I knew it wasn't too long that the award-winning Kenyan-Mexican beauty,
Lupita Nyong'o
, will snag her own beauty campaign and is now the new brand ambassadress for
Lancome
! The photos we have seen of her, from her fashion choices to her beauty looks, have defined the beauty we have grown accustomed to.
In the Philippines, we have a totally different mindset when it comes to darker skin tones. We have too many don't's than do's when we speak of our skin color. To a point that our beauty industry is focused mainly on whitening and lightening products just so the darker skintoned women can catch up to the mentality that fair women have it better.
When Lupita Nyong'o started grazing the red carpet, many are surprisingly shocked and yes, very impressed, on how well she dressed herself down to the lipstick choices that she made. Against her ebony skin are pastel and ever so bright gowns and ensembles. She donned pale milky pink lips, coral eye makeup and bright blue lids. She pulled off every makeup and fashion looks that we all thought wouldn't suit women of color...
And that makes her extraordinary for me, well aside from her unwavering talent in the film 12 Years of Slave that made her all deserving of her awards. I love how she saw that her skin should not be dictated by the norms. It makes my job, as a beauty and makeup advocate, easier to show you that our skin tone, our face shape, the way we were built doesn't come into play when we want to enjoy the world of beauty.
Lupita Nyong'o expressed further that with this new partnership with Lancome, "I am particularly proud to represent its unique vision for women and the idea that beauty should not be dictated, but should instead be an expression of a woman's freedom to be herself".
It's a great move for Lancome to be able to nab the extraordinary Lupita. I hope that more beauty brands will follow suit and choose more women who represents the majority, the real women that is you and me.
Above is a video of Lupita's speech that made me tear up and though I am very confident about my beauty now, her words have struck a cord inside me as I was once a young girl who thought that I didn't have any beauty at all. And it took awhile for me to realize that being beautiful is not just skin deep.. please watch and be inspired.
"...feel the validation of your external beauty but also get to the deeper business of being beautiful inside."
- Lupita Nyong'o
on her speech during the Seventh Annual Black Women in Hollywoood hosted by Essence Magazine.
by

Lee Shen Gee
at 5/05/2014
0 fab comments


Labels: 12 years of slave , 2014 , ambassadress , beauty , campaign , ebony , lancome , lupita nyong o
Thursday, August 8, 2013
Having a glass of milk every night has been practice for me since I was a little kid. I may not drink it as religiously but I make sure that I drink at least 3 to 4 glasses weekly. Especially now that my work's been aging me so fast, i needed all the help that I can get.
I find that drinking my nutrients more effective that with supplements. Not to mentioned that it's more affordable and that my body takes it in faster. This is the part of the evening that I fondly call my beauty hour. An hour at night that I give to myself to attend all my kikay needs.
If you want to know more, I made short video describing my Beauty Hour when I get home from a stressful day at work.
Those are just simple few things I do to keep my skin and body healthy. Mom always told me to never go to sleep without drinking my milk. That I would thank her one day. Yes, Mom! I am thanking you!
But drinking milk fro the young Shen have evolved. I drink now a glass of Athena milk that's jampacked with both calcium and anti-oxidant. Given that our skin, like I mentioned, is constantly exposed to free radicals (from processed food we eat, pollution and dirty aircondition) it ages us faster. Making us look years older than our age. And that's not good given that Pinays are know to look the opposite! Athena's anti-oxidant ingredients allow us to boost our body and replenish our skin while we are sleep.
There's more to tip and trick and let me hand you over to the ultimate Pinay goddess, Anne Curtis!


For more bedtime tips, head on over to the Athena Milk Facebook and Twitter Page.
by

Lee Shen Gee
at 8/08/2013
0 fab comments


Labels: anne curtis , anti-oxidant , athena , athena milk , beauty , beauty drink , skin care , testimonial , youtube , yumyum
Wednesday, July 10, 2013
by

Lee Shen Gee
at 7/10/2013
0 fab comments


Labels: asia , beauty , haul , non-beauty , philippines , products , watsons
Sunday, April 7, 2013
I hate being on my feet. Y'all know I'm lazy like that. But since it can't be helped, I just had to bear it.. There's the waiting for the cab, cocktail events or simply by waiting in line.
But at home, I'm the boss, the queen, and here I sit.. with a big tub of warm water and ZenZest Peppermint Foot Soak and just let my feet enjoy the playful warmth and coolness of the water and my senses invigorated with clean scent of mint.
Ahh... heaven!
When I got the set of
Zenzest Peppert Foot Care collection (Php740)
, I didn't realize the gem I had at my feet. Literally. By far, it has the strongest and lasting scent of peppermint I own... and I own a lot!
I used to be too lazy to bring in a tub and do the foot soak thing, I immediately jump to the scrub part and then lotion. When I tried the
Zen zest Soothing Peppermint Foot Soak
(Php120), I apparently was missing out on something special. There's nothing a good foot soak to soothe away the day's stress. Like today for example. Period's hovering near and my work load just keeps on piling up, I can't expressed how good the foot soak was on my tortured feet.
Foot scrub is second least favorite part at is defeats the purpose of relaxing at home and letting the blues drift off. To not be bothered by it, I do this in the shower after the foot soak. Then I proceed to my nightly bathing. Never was I tempted to use a foot scrub all over my body except with the ZenZest Peppermint Foot Scrub (Php260). The coolness of the mint is just so invigorating that I wanted my whole body to feel it! But of course, I didn't... :(
The scrub is similar to the other body scrub of Zen zest. It's almost gel-like than it is creamy. The grains are apricot kernel grounds which is also great for evening out skintone and is a lot gentler for exfoliation. How do I do it while in the shower? I scrub using Zen Zest Exfoliating Body Scrub in Melon first for the upper part of my body and then proceed to exfoliated my legs, feet and ankles using Zen zest Peppermint Foot Scrub. Rinse as usual.
This is my favorite part. Applying the Peppermint Foot Lotion (Php240). I do this right after I do my nightly beauty rituals and applying body lotion all over my body. I turn on the TV and then give my feet some massage-loving with this tub. Believe me when I say that this will give you a good night sleep!
Similar to how I prep in the morning, Scent is the last and that's when I apply the Peppermint Foot Spray (Php120) all over my feet. Acts as deodorizer, too so I use this everyday before going to work and at night right after lotion application. Again, if I can take this to work with me, I will. It sure would help ease the heat when walking down the street of BGC Central.
I don't usually engage myself in at-home foot spa seeing as how tedious it can get... but lately, I think my feet deserves extra loving. And don't you feel sometimes your body calling out to you to just rest and stop working? Especially now that we barely have time to visit a nail spa or salon.
If you're looking for a great way to relax and don't have time or budget to visit a salon, then you're in for a treat with the Peppermint Foot Care Collection from Zen Zest. It's even better than those used in expensive salons if you ask me.
When was the last time you pampered yourself?
by

Lee Shen Gee
at 4/07/2013
0 fab comments


Labels: at home spa , beauty , collection , DIY , exfoliation , foot care , foot lotion , foot scrub , foot soak , foot spa , foot spray , moisturizing , refreshing , soothing , spa , zen zest asia
Thursday, February 7, 2013
Yesterday has got to be one of the happiest day ever. I got a chance to help out with a brand that I really like and I get to share it with ladies that I know who loves beauty same way as I do.
It was BYS Cosmetics Spring/Summer 2013 Forecast event where we got to play
by

Lee Shen Gee
at 2/07/2013
4 fab comments


Labels: beauty , beauty bloggers , BYS , BYS Cosmetics , collection , cosmetics , event , iface cosmetics , neon eyeshadows , products , spring , summer , vloggers
Friday, January 4, 2013
Great news! Snoe Beauty just opened its new store early December of 2012!
You can now visit Snoe Beauty at SM Hypermart Pasig, Along C5 Road. I'm probably one of the happiest person to know this news since getting to a Snoe Branch has always been tough for me. Most of the stores they have are still quite far from my place. One is in Robinsons Galleria, the other is Market Market. Two malls, although near my work and residence, that I barely go to due to volume of traffic.
Yes, I don't frequently visit malls. When I lived near SM Hypermart, I found it convenient to just go there instead of braving the drive to malls. I only go unless i really need to.
Getting the Snoe Fix has never been this easy! :) Yey!! Take a closer look at what's inside!
by

Lee Shen Gee
at 1/04/2013
3 fab comments


Labels: 1950's , beauty , hypermart , sm hypermart , snoe beauty
Monday, September 17, 2012
It's been said over and over again that
Maybelline
can't go wrong when it comes to mascara. That is why many makeup artists and celebrities up until now sing praises about this brand. And I can only agree with them From the Volum' Express Hypercurl,
Cat eyes
,
Pulse Perfection
and
Magnum
, I myself am a fan of Maybelline. It's practically every girl's first mascara. And for some, it's the only choice. :)
Falsies is Maybelline first ever mascara to contain fibers much the same as you would see on korean mascaras like fiber week or Japan's Majolica Majorca's Lash King. Maybelline has finally caught on the bandwagon and joined the fiber revolution in mascara. Not so new to this either, I've seen Falsies advertised and featured in US beauty magazines. But fashion bloggers have been singing praises about that (especially when Maybelline PH launched their Do You Dare campaign) that I thought maybe it's worth the Php449.00 I will pay for.
Verdict, See the photos below.

by

Lee Shen Gee
at 9/17/2012
0 fab comments


Labels: beauty , cosmetics , falsies , makeup , mascara , maybelline , product review , review , the wand review
Saturday, March 31, 2012
Rustan's Shangri-la finally unveiled it's much awaited beauty section today, March 31st, 2012. It's bigger, definitely better and more luxurious than ever!
Tara and I were a part of the crowd that enjoyed the open space, the shiny floors and a much higher ceiling than what we were used to. There are new brands, our regular favorites and all cosmetic brands will now have a makeover station!
There's
Benefit Cosmetics
now in Shangri-la! MAC Is bigger and is now located at the left side of the store. Bobbi Brown is now more spacious and have a lot more products on display! There are still a lot of brands missing but in no time, this place is going to be the "IT" place for girls like me who lives near Shangri-la mall.
And of course, the perfume bars are not missed! Essenses is tucked in nicely at the side.
What a heavenly place, I tell you!
Take a look at the pictures I took of the new and much improved Rustan's Shangri-la, beauty section.
The Shop MAC booth welcomed us!
Got distracted by all the pink-ness of Benefit Cosmetics counters!! Love how open and big their space is! And they have the brow bar there, too.
Of course, had to take our pic with the Benefit Hello Flawless Oxygen Wow Foundation!, Yup, they are available already.
Stopped by the Estee Lauder counter and bombarded Ivy with recos on what shade I am on Double Wear! Finally got this much-coveted foundation for oily skin! Yey!
MAC was so crazy today!! Almost all collection ran out before the day is out.
Kanebo, Impress and Lunasol will be done setting up by Monday, I think but you can get your fix there already from their ever so helpful sales associates.
Bobbi Brown counter looks uber chic! I got myself the Bikini Pink Rich Colour Lipstick. It's love!
Guerlain looks so posh!
Had to stop by Acca Kappa of course!
Tommy H fragrances. Don't you just love the circular counters?
Popular Ralph Lauren fragrances, many boys love this!!
Giogio Armani love!
At Essenses, we spotted Murad, Max Factor, Cath Kitson and Jane Iredale. :)
After all that walking and snooping, Tara and I definitely deserved to sit down. And sit down, we did, while watching The Hunger Games.
I'm so glad my Rustan's is back to normal and she looks so much better than before. I can't wait to check out Lancome, Shu Uemura and Laura Mercier the next I'm there!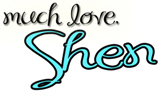 by

Lee Shen Gee
at 3/31/2012
5 fab comments


Labels: beauty , benefit , estee lauder , MAC , march , rustan's , shangri-la
Thursday, March 29, 2012
Th night was filled with great people from the fashion and beauty industry. That included bloggers like me. I got to chill with my girls, Martha, Tara, Kim, Mark and Valerie. I also got to talk with a lot of brand people and they have such fab exciting collections for this Spring and Summer.
Nude was the color of the night, and the breeze at Skye Lounge at the W building was strong! I love that night albeit I was sick.
With Makeup Artist, Jigs Mayuga. He did Toni Gonzaga's cover for Meg magazine April 2012!
Lux Asia peeps and beauty loggers!
I want her bag!
LA Ferriols, fashion stylist for Meg
Denise Cabotage, online editor for Meg
Don't forget to grab a copy of the Meg April issue. I'm loving the colors of this cover. So Spring-inspired.
And funny girl Toni Gonzaga is on the cover.
What I wore:
Going for a simple look that night because I lostmy dangling earrings! Argh!
Jump suit, Moonlit Bazaar December 2011; Animal-print wedges, So! Fab; Shoulder bag, ROXY; Bracelet, my ow; Earrings, The Little Things She Needs; Belt, Forever21.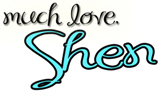 by

Lee Shen Gee
at 3/29/2012
0 fab comments


Labels: beauty , event , fashion , magazine , MEG magazine
About Me
Blogging is a passion and I live for beauty. 

find out more @ Shen's Addiction

View my complete profile