Skin-Saving Tip: Clean Your Phone!
It does! I've said time and again, your cellphone is probably one of the most dirtiest object in your bag!
Don't you feel that your phones are stuck in your hands? Rather you can't keep it off of your hands? I sure can't with all the tweet-ing and instagram-ing and facebook-ing. There's flipboard and so on! I can't get enough of my phone!
Unfortunately, our phone accumulates lots of bacteria that cause skin irritation, blackheads and whiteheads, acne and worst, eczema. Eeewww! Why can't we all be pimple-free!
Do your skin a favor, clean your phone before you place it on your ears, cheeks and bring it to bed with you.
Your phone probably begs you everyday for a quick clean! :)
How I clean my phone:
Wet one cotton pad with alcohol
Quickly wipe the wet alcohol pad all over your phone
Do not let the alcohol-soaked pad sit too long on your phone to avoid ruining your phone.
Wipe it down with the dry cotton pad to remove excess alcohol and dirt.
If you use a mobile case, clean it, too.
You can also do this on the following things:

Computer keypad
iPad/other gadgets
Charger
Surface of your laptop
What's your skin-saving tip?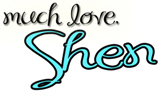 Got questions? Contact me here.