#TechTuesday: Tangram Smart Case for Iphone 4

Happy 1st day of May!

I'm welcoming this hot summer month with a tech review of Tangram Smart Case for mu Iphone 4!


The word Tangram when I read it on the packet reminded me so much of my favourite mind game in elementary. But unlike the real tangram, this one is much easier to figure out.
I'm obsessed with my Iphone. It has everything that I need and then some more. It's got my playlist, my list of must-read books, videos and pictures of uber cute pups! Oh! And I can make calls, text maessages and get emails from it, too! Hahaha!
When I got myself a Tangram Iphone 4 case 2, I didn't realized that I'd be more in love with my Iphone than ever before. Why?
Hello, money clip! And hello to you, card holder!
Everybody can attest to the fact that I always always have a huge bag and I always always tend to lug them around with me. But now that I have the Tangram, I don't have to. Especially when attenting events or just getting something at the store.
Better yet, going out for lunch is much easier since I can bring my moolah and phone with me in just one hand. makes it totally easier and much friendlier for my shoulders and it's easier to party and socialize, too! Oh yeah!
Tangram Iphone 4 case fits snugly around my iPhone 4. But I recommend you trying it out on the store first before purchasing just to be sure. I like that it's not bulky. Rather it is still slim in design. it can fit regualr-sized cards. I don't recommend leaving your credit card all the time though since your information will be shown frequently to others. Not a good idea.
Also, try getting the one that isn't white since this one acquires dirt easily.
Say hello to my cute pups!
Overall, I'm loving this
Tangram Iphone 4 case
. Too bad the price is a little steep at Php1,500. But hey, I definitely know a lot of people who would pay handsomely for a nice phone case. :)
Tangram Smart Case for Iphone 4/4S (Php1,500) is available at Beyond the Box, Digital Hub and Digital Walker.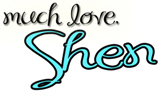 To get email updates, please subscribe here.
Please like me on Facebook and follow me on Twitter.
Got questions? Contact me here.