Lipstick Wednesday | Colour Collection Paradise Pink Lipstick
One of my favorite lipstick has got to be the Paradise Pink from Colour Collection by Tupperware Brands Philippines. It's one of the nicest pink hues I own and it didn't have to cost me that much.
Paradise Pink, known also as one of the popular lipstick that Bea Alonzo used in her previous teleserye, Magkaribal, is one of the truest pink lipstick I've tried. A bit on the brighter side and has a more purple tone, this shade really spells P-I-N-K unlike any other.
It's somewhat flirtatious and sweet at the same time. Pigmentation is unbelievable and you'd feel your lips enjoying the rich moisture without the need for a gloss.
I love pairing this lipstick with big doe eyes, neutral makeup and rosy cheeks. With Pink Paradise, it's quite easy to stand even in plain old tee and jeans.
What I love is how there's a bit a of sheen and yet this lipstick is totally opaque. Looks as if I swiped gloss on it, but didn't!
Here's me wearing the Paradise Pink with a very simple makeup look.
Below is the Pink Parade lipstick photoshoot. That includes the swatch of course.
Colour Collection Moisture Intense Lipstick in Paradise Pink is an intense opaque pink lip color. It's moisturizing and lasts at least up to 2 to 4 hours on the lips. You hardly need a lip brush to apply this shade as the colors show up with just a few swipes. Given its intensity and creaminess, it also masks visible wrinkles on the lips. It's totally moisturizing and has SPF15 for a bit sun protection.
If you've always wanted to a pink lipstick, this is definitely what I'm recommending.
What do you think of Paradise Pink? Did it pass your approval for being one of the best pink lipstick out there?
To order you Pink Paradise, you can contact
Tupperware Brands Philippines
or you can find the nearest branch near you,
here
.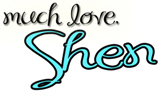 To get email updates, please subscribe here.
Please like me on Facebook and follow me on Twitter.
Got questions? Contact me here.