Club and Spade's Dainty White Bracelets | All things girly and chic
Club and Spade Dainty White stack bracelets | Php380
Here's what I wore last week, I decided to wear my old
tiangge
jersey dress as it flatters my plump figure quite nicely and I thought that it's a great match for my
Dainty White stack bangles
(Php380) from
Club and Spade
.
I like the way that Club and Spade segregates their accessories seemingly as if it's divided into personalities.
They've got the Classics for those who like s to stick to basics; Dainty for girls like me who wants something sweet and girly; the Naturalist for the boho chic; and Into the Wild for those who likes animal-prints and have a more adventurous ideas.
As for me, I like anything that is gold and white in my accessories. The Dainty white stacked bracelets is suits my personailty well and matches a lot of my outfit.
Dainty meets Cleo! :)
find out more after the jump... :)
Club and Spade have such affordable accessory pieces. Their prices range from 180 to 580. Shipping cost from 80 and above. It's really affordable compared to when i use to buy them at the mall and yes, even at bazaars. They have such unique pieces as well. :)
Club and Spade Dainty Floral Necklace | Php480
I saw the Dainty Floral Necklace at the Club and Spade Dainty Album and I thought it familiar!!
At Club and Spade, it's only Php480!! It's more than half the savings!
Accessorize | Php1100
I've got more Club and Spade pieces to show you in my succeeding posts. They've more over at www.facebook.com/clubandspade. Please do click like on their page please!
What's your favorite piece from Club and Spade?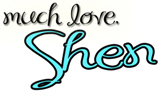 To get email updates, please subscribe here.
Please like me on Facebook and follow me on Twitter.
Got questions? Contact me here.