Skin Care Review | Clinique Anti-Blemish Solutions Spot Treatment Gel (for oily and pimple-prone skin)
Clinique Anti-Blemish Solutions Spot Gel
Treatment
B
efore anything else, please consult your doctor or dermatologist before trying out any skin care that is featured in this blog. :) Our skin may have similarities but there may be ingredients that work for me that may not necessarily work for you.
I love Clinique Anti-Blemish Solutions Spot Treatment Gel!
Have you ever experienced that moment when you realize that you have a zit coming on? Or waking up with a full-on zit right on top on your nose with matching white head to accompany it? Do I feel some of you raising your hands and feet? Hehehe!
But of course, a lot of Filipinas super from oily skin and with oily skin comes larger pores. And with large pores, we become more prone to comedones (whiteheads and blackheads), which usually turn into ugly red cystic pimples.

Unless you have healthy oil-free diet, exercise a lot,drink lots and lots of fluid, don't use makeup, you need a stronger reinforcement to eliminate those icky yucky pimples. If you've been using a good acne regimen, you'll notice it is not enough when you have inflamed acne.
Clinique Anti-Blemish Solutions Spot Treatment Gel
That's where spot treatment gel for acne comes into play. It's an immediate relief as it dries out pimples quickly, lessens the redness and bumps so you don't have to suffer too many days with it.
One of those that I really like is the
Clinique Anti-Blemish Solutions Spot Treatment Gel
. It is by far one of the best products that I've tried that gives quick results. Even if it comes with a high price tag, this one works like magic in drying up my pimples!
It only takes about 24 hours to dry up a small to moderate acne. And 2 to 3 days for large cystic acne to lessen the redness and bump. You might still want to consult a derma or have it injected for it to completely disappear
How I use it:
AM: Cleanse, tone, medicate, spot, sunblock.
PM: Cleanse, tone, medicate, spot, serum/moisturize, spot.
Another good thing that I like about the
Clinique Anti-Blemish Spot Treatment Solution
is the fact that it doesn't darken the skin even if there's a bit of stinging sensation when i apply it to a painful inflamed acne. Some treatment gels are fact-acting but it causes minor burning that results to dark spots. That's a bit difficult especially if you're the type to tan easily. So far, I have not experienced this with Clinique and it's been great for my skin.
I even think tht my skin have become smoother and softer because of it. It must be because of the Witch Hazel and the Salicylic Acid ingredients! :)
I can't tell you enough how this treatment have helped me. Especially during those times I can't visit my derma and those times that I've had to slept late and all stresed from work. It's not exactly a miracle product but the fact that it reduces a good amount of redness, bump and irritation!
This gets 5 stars in my book!
If you're the type to scrimp on your budget but really want this product, wait for
Clinique Bonus Time
. They hold this twice a year and you get tons of products for free on top of your purchase!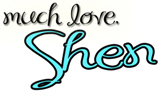 To get email updates, please subscribe here.
Please like me on Facebook and follow me on Twitter.
Got questions? Contact me here.
Clinique Anti-Blemish Spot Treatment Gel (approx Php1,000) is available at Rustan's Makati, Essenses at Rockwell, Ayala Center Cebu and Beauty Bliss at Shangri-la (beside Figaro and iStudio).