The Best Mascara | Majolica Majorca Lash King Mascara (under Php800)
Good morning, gorgeous! It's a beautiful first Sunday of the year! Have your breakfast and exercise and read away your daily dose of Shen's Addiction.
On this laid back day, my post will be about my ultimate favorite mascara for 2012. :)
It's the Majolica Majorca Lash King Mascara! For some of you who have tried it, I'm sure you're not surprised why this has taken the top spot among all the mascara in my stash. But for those who have yet to try, I can honestly say that you are missing a lot!
For less than Php800, this mascara has given me long luscious lashes. Probably made my lashes about 40% longer. And though I already have long lashes to begin with, I see significant difference after each swipe. And like most mascara, the longer you use this, the better the consistency gets. The formula becomes creamier making it easy to coat each lash and give that volumized look my thin lashes badly needs.
Majolica Majorca says that they have combined the best features from all of their mascaras to create Lash King. It's the ultimate mascara to use! Well, not that I would use this everyday but I do agree. When it comes to mascara, MJ is definitely the expert. At least for me.
Here's a sample look. :)
See how amazing it is? Well, if you're not convinced, better head down to your favorite mall and check this mascara out. :)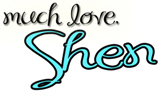 To get email updates, please subscribe here.
Please like me on Facebook and follow me on Twitter.
Got questions? Contact me here.
P.S. Avoid rubbing your eyes when you use this mascara as the fibers tend to go in to your eyes and it irritates like crazy.