Snoe Beauty's Awesome Poresome Microdermabrasion Retexturizing Polish | A Product Review


Happy gorgeous Monday everyone!

For the start of the week, it'll be a skincare review. Since my last one was year kopong-kopong, thought that it's high time I finally write something skin care-related. :)


It's been awhile since my last Snoe Beauty Product review. But that doens't mean I've stopped using their products. Quite the contrary, I've been using quite a lot of Snoe Beauty in my daily regimens. One of which, you will be seeing here today.
Enter the Awesome Poresome Retexturizing Polish. It's, to put it in it's simplest term, a facial scrub. What makes this unique though are its ingredients. Some of you might be familiar with already and some may not. Indulge me still to talk about the 3 main ingredients that garnered a spot in my skincare regimen.
Ingredient #1:
Witch Hazel
(reduces inflammation caused by acne)
As you all know Witch Hazel is a natural astringent extracted from the bark of a witch-hazel shrub. It has anti-inflammatory as well antibacterial properties that made this almost all apothecaries in the 1800's. It's widely used for treatment of boil, sores, bruises and other swelling maligns. It's also used for psoriasis, ezcema, to prevent sweating of the face, cracked skin, insect bites among others. Overall, it is great for the face especially when it's used as a cleansing agent like astringent or in this case, a facial polish.
Ingredient #2: Azeloglicina, a new ingredient and marriage between Azelaic Acid and Glycine.
Azeloglicina intrigued me since I don't think I've tried any product that contains the same. It's relatively a new innovation. Azelaic Acid is used for whitening, controlling oiliness and of treating acne. It can be extremely drying. That's why it's a good thing that mixing it with glycine, a hydrating agent, makes this a tolerable and from the looks of the research much more effective.
Ingredient #3: Pineapple Extract
As we all know, Pineapple is rich in Vitamin A and C, and these two are known anti-oxidants that has great effect on our skin. You can actually mash up fresh pineapples and use it for a quick mask. :) Better yet, why not have a glass of pineapple juice everyday? :) But for those who dislike the sour taste of pineapples, happy to report that this one doesn't. Awesome Poresome Microdermabrasion Retexturizing Polish smells clean and minty (Thank goodness).
The Experience:
I don't usually use facial scrub, but I love that this one doesn't scratch the face. The beads are tolerable and it doesn't melt easily (I don't even think it does) so it's easier to work on the face compared to others I've tried. You know, no need to rub the face too much just to get the beads clean your pores.
It smells great which is always a plus for me. I'm very particular with all the scents of the products. I don't care if you're great, if I hate the scent, you're good to toss. I mean it. Seriously. This has a clean scent, not really sure what it is but it has the fresh out-of-shower fragrance.
Effects:
My skin's been so bad lately. As in terrible. I can't identify which yet but it could be hormonal as my OB suggested. I hope it isn't and it's just makeup or from stress or lack of sleep. Either way, my pimples are super cystic and whiteheads and blackheads been at it's worst. Out to get me really.
Including Awesome Poresome Retexturizing Polish in my skin regimen of twice to thrice a week has improved it so much better. Although i'm using an anti-acne regimen, I notice that every after I use this polish, my skin feels a lot smoother. The cooling sensation has also calmed my skin's redness.
Personally, the pores still look the same but it definitely improved because my whiteheads and blackheads have significantly lessened. Now, I've been using this for months before I actually posted this review. So don't expect too much difference.
Awesome Poresome Retexturizing Polish | P399
Exfoliation or scrubbing is not a new concept in beauty rituals. In the the olden times, women uses salt, sugar and grains to removes stubborn dirt from their bodies and their faces. They also used abrasive cloth for cleansing during their baths. But the skin can only take so much trauma, so it's not advisable to do this everyday. Especially for our faces.
Awesome Poresome Retexturizing Polish is what you would call a mechanical exfoliation. You can use this at the comfort of your home and no need for machines or chemicals. But like I mentioned, you won't be seeing any results as fast as you would when you get chemical peel or a diamond peel.
How to:
Make sure the face is a tad wet and slowly work the products on to your face. Slowly and don't press on your fingers to the face. With light pressure, let the bead work itself into removing and exfoliating your skin. Do a circular motion starting from the nose working your out.
If you want the whole experience, you may find the Awesome Poresome skin care line a good match with Awesome Poresome Retexturizing Polish.
I will be reviewing this soon!
`
For the price of Php399, Snoe Beauty's Awesome Poresome Microdermabrasion Retexturizing Polish makes a good facial scrub. You only use it twice or thrice a week and you'll see great results. So instead of going for a diamond or a chemical peel, try this instead first. Your pretty face might just benefit from a bit of rough love.
Do you also include facial scrub in your beauty rituals? :)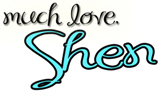 To get email updates, please subscribe here.
Got questions? Contact me here.
Find out more about Snoe Awesome Poresome Microdermabrasion Retexturizing Polish: Website, Facebook. Shop Snoe Beauty at ShopPinas.
Available at
SM Center - Valenzuela,
Trinoma-Landmark Dept. Store, SM CIty Fairview-Cindelrella,
Glorietta – Cinderella, R
obinson's Place Ermita – Cinderella,
SM Megamall-Cinderella,
Robinson's Galleria, SM Center – Pasig,
Market Market
,
SM Center – Las Pinas,
SM Center – Muntinlupa,
Festivall Mall,
Alabang Town Center – Cinderella,
Shopwise San Pedro,
Salon 28 – Pacita road San Pedro,
SM City Sta. Rosa,
Robinson'a Place Dasma,
Gaisano-One Pavillion Mall – Banawa,
KCC Dept. Store,
Island City Mall Dept. Store.