The Makeup Look: Vivid Purple and Periwinkle
Boy do I miss playing with colors! My skin is slowly going back to normal and now I get a chance to play with more vibrant shades. What will I do without makeup? If you know how to use them or more precisely, how to remove them properly... the possibilities are endless.
I'm happy that no matter what state my skin is, I get to play around with them. Which reminds me that I've got to tell you about my favorite makeup removers soon!
But for now, let's celebrate with colors. Say hello again to my uber wonderful Beauty Pro Cosmetics Palette, Crazy Colours. Doesn't it remind you of your watercolors back in grade school? I love this palette so much, I wish I can use it everyday.
This time, Periwinkle and Vivid Purple caught my attention. I remember hogging these two shades from everybody's crayola boxes when I was younger.
Here's the look I came up with. :)
Pretty, noh? :)
I amplified the purple look with the Makeup Forever Aqua Liner in Diamond Black Purple and lined my lower line with K-Palette Eyeliner Black. Amped up my lashes with Revlon 3D Volume Mascara
Pink cheeks and lips pairs well with purple so play with these shades to give harmony to your look. :)
I used a generic pink blush from one of China-made palette while the lipstick are from Bobbi Brown Hi-Shine Colleciton.
Do you love purple makeup look? I hope it doesn't remind you too much of Barney, though. :) LOL!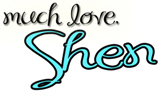 To get email updates, please subscribe here.
Please like me on Facebook and follow me on Twitter.
Got questions? Contact me here.