Product Feature: Snoe Oh! My Wash Intimate Feminine Wash
Being a young kikay, not only was I excited to wear makeup and high heels, I was also excited to use feminine wash! Freaky as it may sound I was excited to turn 13 or get my period and finally get a chance to use one! Even at a young age, I was that curious about beauty.
Femme wash is important to me. It just makes sense that there's a product devoted in caring for one of the most sensitive parts of our body.
When I was introduced to
Snoe Beauty Inc.'s Oh My Wash! Intimate Was
h, I immediately fell in love. Snoe Beauty is a brand that has a lot of spunk and pizzaz and it's home-grown, Pinay-owned! OH My Wash comes in 4 variants and it's named after fun femmes -- The movie Star, The Beauty Queen, , The Girl next Door and The Supermodel.
I wanted The Movie Star as you know that I'm a big drama queen, but I didn't like the scent. The Supermodel, I loved! It feels super fresh. The texture is similar to a bath gel and it lathers well. I definitely feel clean and refreshed everytime I use this. And I guess, that the most important thing whenever looking for your prefect femme wash.
What sets Snoe's Oh My Wash! apart is that it's sulfate-free, PH balanced, anti-bacterial, skin protecting and clinically-tested. It also has red berries that eliminates embarrassing vajayjaay odor especially when the red flag is up!
Do you also have femme wash in your stash?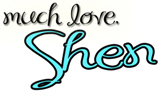 Got questions? Contact me here.
Some product informations about Snoe Beauty Oh My Wash!:
Directions:
Wet area. Pour small amount onto palm of hand and apply. Rinse Thoroughly. Use as often as needed.
Ingredients:
DionizedWater,DMDMHyantion, Glucamate DOE-20, Dissolvine, Cocomido Propyl Betaine, Disodium Amphodiacetate, Sodium Lauryl Sarcosinate, CDEA. Allantoin, Lactic Acid, RubusCoreanus Fruit Extract, Aloe Barbadensis Extract, Polysorbate 20, Menthol Crystals, Fragrance, Color.