Nail Polish of the Week | Orly's It's Up To Blue
I had my nails done last Friday at the last minute for my cousin's wedding. I had no time to get it done at a more affordable nail salon, the one nearest to me was
Tip 'n Toes
and it cost me Php950 for Footspa (Php700) and manicure (Php250). The price is a bit steep for me. Then again, they've got excellent service and interior so it was okay. But I learned my lesson well to not wait at the
last
minute to fix everything.
What's great is they've got a polish I want to partner with my bridesmaid gown, Orly It's Up to Blue! It's almost the same color as my bright blue green gown. :)
See how well it matched my bridesmaid gown? For wedding, french tips and neutral shades are a much better alternatives but if you're adventurous like me, go wild and dare to be different. :)
It's hard to imagine that I disliked the color green and blue not so much when I was young and now I'm surrounded by it. Funny how things work out. :)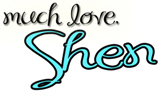 Got questions? Contact me here.