Tech Tuesday: Adonit Jot Classic Stylus | Fashion for iPhone
It took awhile for me to find the right stylus for my iPhone. I never really thought that I'd need it. But damn it, I got addicted to Draw Something and my fingers are too chunky to draw a decent tree!
I've seen Adojit Jot Classic Capacitive Touch Stylus all over the tech blogosphere (yes, I like lurking in tech blogs and wishing I have enough money to support my addiction to both gadgets and makeup!). I even watch videos of how this would work since I wasn't quite sold on the disc thingy attached to it.
And finally, I got to try one for myself! Adojit Jot feels luxe on my hands. It's quite weight-y with its steel shaft. As you can see, it's shaped as ball pen (more like the Parker fountain pens I used in Law School) but heavier, though! Yup.. this does remind me of those days I lined up to have my Parker pen engraved!
Even if steel materials make my teeth grind, it is so much easier to write with this one on my notepad than hose with rubber tips! I can't explain how much life is easier now. Taking notes feels like the real thing! And there was no downtime in me getting used to Jot.
I can't even use it for other gamie apps and typing. Beings me back to my Palm Pilot days (oh memories!)
No fret on the disk. the ball point attached to it allow it to pivot easily! you don't even notice the disk at all! Don't remove the disk unless it's time to replace it! Don't point the steel tip and use it on your screen please!
What I feel the problem would be is that in my "chaotic" life, I would lose the cap! Although, you screw them on and off (much life a fountain pen).... I just feel my brain cells would misplace it. I'm also afraid to lose the disk if I lose the cap.
Right now, it's kept in my Crumpler Carrot Case whenever I don't use it and make sure I place it back after each use. :)
For Php995, I think it's a bargain. The glowing reviews are enough for me to settle on this one. It also won a design award abroad so I guess, it merits the price. :)
It's available in Purple, Turquoise, Green and Red. Available at Digital Hub and Beyond The Box. :)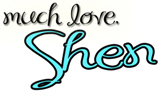 To get email updates, please subscribe here.
Please like me on Facebook and follow me on Twitter.
Got questions? Contact me here.