Why I'm Happy I Have Internet | myBro (Thank, God!)
I can't remember the time when I didn't have internet. I kid. Of course, I remember!
Albeit it was more interactive those days, I didn't really like dealing with quite a few things.
1.
The Librarian – I don't know if it's me but I seem to piss off every librarian I've ever come in contact with in my life.
2.
Dewey Decimal System – for the love of, I don't know how I was able to find a book with the "system". That was crazy!!
3.
Overdue Fines – It seems that books ran away from me and I keep forgetting where I placed them. Hence, missing the deadline and paying for exuberant fees! Good-bye baon!
4.
Pages missing from books – I'm guilty of not being careful for books but how does one neglect it so much, the pages fall off? Thanks to this, I almost didn't finish my report in Aralaing Panlipunan.
It was only college when I started enjoying the wonders of the internet… or
inehrneh
as kids would say it now. Lol. It was like a goldmine! No
masungit
librarian to call my attention when I read out loud. No deadlines, library cards or old withering books! Everything was in it. EVERYTHING!
Because I was online most of the time, I didn't feel I was an only child. I always had someone to talk to, articles that kept me busy and from there my dreams kept on growing. I didn't feel so alone, you know… I can easily chat with someone thousands of miles away from me. I can call my friends without dealing with a busy tone and I work and play at the same time.
Best of all, I found a community that loves the same things as I do, which led me to blogging and now, have built a small name for myself in the online beauty blogosphere. It feels as if the world is right under my fingertips.
If you're reading this post at an internet café or your school library, then you must get yourself the most reliable internet connection in the country, the myBRO under the Home MegaBrand of PLDT and SMART. It's the Canopy and Wimax SmartBro given a new name. There's no difference in service and it won't affect you if you're already a SmartBro subscriber.
The good thing about the new myBro is that it's the same as a regular broadband internet connection (like what I have now in our condo). It provides the same speed (512kbps) at a much affordable price of Php799! Since they have the Bilis-Install for this, within 48 hours after payment, you can already be enjoying going online right in your own home.
for more details: visit this link
I've used SmartBro in the past (we use to live in
Kapitolyo Pasig
) and now 4 years in with PLDT MyDSL. At first, I was hesitant with their service but thankfully it's been a reliable internet connection with a few minor internet difficulties. It sure beats the other connection

I've

tried in the past!
Honestly, I can't imagine not having an internet connection. Not being online to check Facebook, Twitter or my blog. This is the age of connectivity. You wouldn't want to be left behind, right?
Do you have funny memories when there was no internet yet?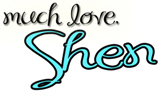 To get email updates, please subscribe here.
Please like me on Facebook and follow me on Twitter.
Got questions? Contact me here.