Hair Care: L'oreal Professionnel Dialight at David's Salon Eastwood
A few weeks ago, I finally got a chance to visit David's Salon at Orchard Place in Eastwood. I went there to try Chroma Straight....
But unfortunately, since some parts of my hair was bleached we couldn't proceed with the Chroma Straight.
You see, Chroma Straight is a 2-in-1 Straightening and Gloss Treatment.
Step 1: L'oreal Professionnel Extenso Moisturist
Step 2: L'oreal DiaLight Acid Technology

Not all hair is meant for Chroma Straight as evidenced by yours truly. So it's important that you must have a salon expert check your hair! No excuses. Wag magmarunong! :) L'oreal Professionnel requires in some of their treatments that stylist undergo training and continuous learning. That way we are assured that whatever products they roll out, salons will know how to use them.
I also suggest that you only go to reputable salons (unless you're really a
suki
already) before trying out hair procedures like this. Personally, I call these treatments procedures since it changes the status of your hair dramatically. This includes relaxing, Brazilian blow-out, hair color, bleach and highlights.
Treatments for me are cellophane, hair spa, fusio-dose and hot oil. Gets? :)
So, yeah.. it's important that you know someone credible is taking care of your hair. Personally, I only trust Lourd Ramos and people L'oreal Professionnel recommend me to touch my hair. Especially if it's rebonding! I've seen so many hair boo-boo's in my day and I refuse to experience that.
That's why my hair expert at David's Salon recommended that I only undergo the DiaLight gloss treatment. This will enhance the color to hair and make it look shinier and healthier. This is a bit of an upgrade to the regular cellophane.
I was only too happy to let them take the reign and I, sit back and relax!
After a light shampooing, I was escorted back to my char and they started applying the DiaLight cream all over my hair. :)
And for the results of the hardwork my Senior and Junior Stylist?
Hair so vibrant, I just love it!
Did I feel bad that I didn't get to try Chroma Straight? A little. But I wouldn't risk ruining my hair just so I can say I tried the latest hair treatment out there. After all, hair grows and I can easily try this out in a few months. :)
Quick tip: No matter what you do with your hair at a salon, it's not going to cut it if you neglect it at home (I'm sooo guilty of this!). If your stylist tells you to wait 3 days before washing your hair, wait for 3 days! And use products appropriate for your hair type.
Thanks, David's Salon Eastwood! I will see you again!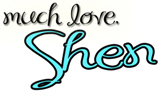 To get email updates, please subscribe here.
Please like me on Facebook and follow me on Twitter.
Got questions? Contact me here.
David's Salon Eastwood is located at G/F 5A Orchard Rd., One Orchard Rd. Eastwood Ave. Quezon City, Tel. no. 667-1253. Visit
http://www.davidsalon.com.ph for more info.