A reader requested that I post my Top 5 foundations. It took awhile for me to answer since I had new foundations I was playing around with. I wanted to try them first before I set my mind to just 5. For someone who has more than 5 foundations in rotation, I guess you know this was daunting task. So what I did was choose the ones that I know I can't live without, will freak out if I lose it or would never let anyone touch it. Most of all, these made me feel at my most beautiful. :)
Foundation for me is an important part of makeup application. It's what gives me an even-looking skin. That's why I think they call it "foundation". It's the what makes or breaks your whole makeup look. Should it not suit your skin, it will look obvious and you will feel it, too.
Personally, I don't mind shelling out money for this. And I do go to reputable brands when it comes to foundations. I'm sure many can also attest that there's no need to waste money for foundation. But I'm not so fortunate like them. My skin is sensitive and easily breaks out. Hence the reason, I need more from a foundation other than coverage.
A good foundation should improve your overall look. It should benefit your skin and give you the results you aimed for.
And here's what I consider my Top 5 favorite foundation makeup:
Estee Lauder Double Wear Stay-in Place Makeup | Php2,100++
Estee Lauder's Double Wear Stay-in-Place Makeup has got to be the and fullest foundation i own. Yes, heavier and fuller than MAC Studio Fix, if you want to the oilies at bay (in another country even), this is your best bet! Amazing coverage, i tell you! I don't recommend this though for everyday use given its fierceness. But if you want to stay matte all day, then keep this one in your vanity. ALWAYS!
It has thick consistency, turn creamy almost and dries up quickly. Use a flat top brush to get the best coverage out of this one! :)
Bobbi Brown Long-Wear Even-Finish Foundation with SPF 15 | Php2,000++
I can't tell you how much I love Bobbi Brown'sLong-Wear Even Finish Foundation with SPF15. But I'll tryIt's the best for those with oily skin type but don't want the heaviness associated with full coverage foundation. It has a scent of lavander which you all know is a great calming and soothing ingredient for the skin. It definitely tames down the redness as well provide excellent coverage, you can skip concealer. It's matte finish, which is a hooray for us oily-skin types. Best of all, a little goes a long way! Oh! And it's made for countries that has extreme humidity and heat like ours!
You can use your fingers, brush or sponge and the result will all be the same. But I love using Charm's Pointed Brush for this one. :)
Benefit Cosmetics Hello Flawless Oxygen Wow Brightening Makeup Oil-Free with SPF 25 | Php1,900
Yes, I do use liquid foundation almost on a daily basis (never everyday though). And for my good skin days or when I feel I want a lighter feel foundation, I go for Benefit's Hello Flawless Oxygen Wow Foundation. It's rich in antioxidant and is oil-free. It keeps my face looking dewy (not oily) and fresh! It's safe for everyday use but of course, I try to let my skin breathe every other day or so. This foundation provides medium coverage and evens out the skintone.
I prefer using a flat top brush or a mini kabuki for this one for a fuller coverage.
Shu Uemura Face Architect Sheer Refining Mousse Foundation | Php2,200++
When I first tried Face Architect Sheer Refining Mousse Foundation, I knew immediately that I'd be leaving the store with one. It goes on really matte and yet doesn't dry out the skin. Although I don't like how it dispenses too much product (I can't get the hang of pressing it lightly), I still can't deny what a flawless look this gives me. Like Benefit's Hello Flawless Oxygen Wow Brightening Makeup, this one has a matte finish. Quite the contradictory since it has skin hydrating properties.
I prefer using a flat top brush (Charm of course) for this one.
Shu Uemura Nobara Cream Foundation | Php2,250++
If you're looking for a true full overage, almost concealer-like, then Shu Uemura Nobara Cream Foundation is for you. Great if you have blemishes like dark pigmentation, cystic ace, dark acne scars and so on. Another great thing about this is that it easy and fast to apply it. I use this mainly for special occasions and formal events where in I know that I will have no time to retouch. It has amazing staying power!
If you thick cream foundations are meant only for mature skin, it isn't. Although I don't go around buying cream foundations same way as I do with liquid, I think it's worth looking into. But for me, creams also work for young skin especially those with a lot of blemishes to hide.
I use my beauty blender sponge with this one for a more flawless, natural look.
-o-
Here are the swatches for your perusal, of course!
Estee Lauder Double Wear | Benefit's Hello Flawless Oxygen Wow | Shu Uemura Mousse Foundation | Bobbi Brown Long-Wear Even Finish | Shu Uemura Nobara Cream Foundation
There you have it, my top 5 favorite foundations! Hope I was able to help you out with this post. Will try to make a Top 5 Affordable Foundation soon for those with limited budget. :)
What about you? What's your Top 5 favorite foundations? Share them with me by commenting below! I'd love to know your fave foundation picks!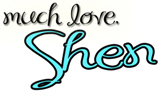 To get email updates, please subscribe here.
Please like me on Facebook and follow me on Twitter.
Got questions? Contact me here.