Goodbye Bushy Brows! Hello Benefit Brow Bar!
Goodbye indeed! Here I am getting my brows groomed at
Benefit Cosmetic's Brow Bar
located at Greenbelt 5.
Brows intimidate me a lot that's why i rely on places like this to help me groom my brows. I've only been to a few because I don't trust just anyone to do my brows easily.
As for myself, after my brow disaster in high school (I waxed my own brows, stupid me), I never had the courage to them again save for minor plucking of stray hairs here and there.

Seriously, I'd rather leave my brows alone, rely on cosmetics than to touch my own brows and shape it or have it done by someone I'm unsure of. :)
Can you imagine how it was years ago when women didn't have places like this at their disposable. I shudder just thinking about it. It's one thing to have your brows all bushy but it's worst when you leave them to someone who doesn't know what they are doing.
There's science in brows. Any who says otherwise doesn't know what they are talking about. :) And you only get them at salons like this one. :)
All you have to do is sit back, relax, and wait. :)
Before
After
Fab, right?
Me and Mamita! Mamita did my brows!
Benefit Brow Bar uses Depilive for waxing which I find isn't painful at all. As a matter of fact, it seemed to be one of the most comfortable eyebrow waxing I've experienced. What I love? They also color in your brows for a complete look!
Look! My brows aren't even red and I have very sensitive skin that reddens easily! :)
I miss Mamita! :)
Beauty Bloggers with fab brows in the House with Nina!
Thanks so much for this wonderful day! I had so much fun! :)
See you soonest!
You can get your brows done too at Benefit Brow Bar at Greenbelt 5 and Shangri-la Mall. :)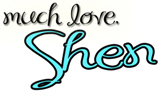 To get email updates, please subscribe here.
Please like me on Facebook and follow me on Twitter.
Got questions? Contact me here.