Look Fab in 3 Steps!
Who says looking pretty is tough? Well, it shouldn't be!
If you know how to address your major skin dilemmas, nothing is impossible! This tip is great for those with already-good skin or with minimal blemishes to cover. When you just want to look effortless and natural, you can get away with just these three steps!
Step 1: Make the skin look even.
Hide those pesky pores with Porefessional to give you a silky-smooth skin. Remember to slightly moisturize the face to help the product adhere better! Also keeps the oilies in check!
Here's a diagram on how to use Porefessional from Benefit!
Take this with you in your purse in care the pores appear again!
Step 2: Draw in the brows.
If your eyes are the windows to your soul, then your brows are the window frames! And you'd want your windows worth looking at, would yah? Brow Zings has everything you and I will need. It has wax that sets your brows in place, brow shade to color in and reshape your brows, tweezers to get rid of stray hairs (eeeww!). Say good-bye to tacky Betty La Fea brows! Hello to Brooke Shields!
Step 3: Open up the eyes!
Fake an 8 hour of sleep! And you thought I'd say concealer (well you can use that, too!) but I think mascara works well in opening the eyes. I love They're Real Mascara! You don't need to use a curler with this one. And with the unique wand-tip, you can coat your lower lashes easy. Don't forget to wiggle the wand from roots to tips for more volume!
Try it for yourself and tell me what you think! Can't wait! :)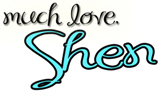 To get email updates, please subscribe here.
Please like me on Facebook and follow me on Twitter.
Got questions? Contact me here.
All products are available at Benefits Cosmetics in Rustan's Shangri-la and Greenbelt 5.