What's in My Gypsy Moth Kit?
Do you have finding the right kikay kit for you? Are you like me who keeps on changing her cosmetic pouch? It's probably because I bring different kikay stuff depending on what occasion or what bag.. Another recent acquisitions is one from Crumpler?
I know, Crumpler sells stuff for guys and geeks and most of their bags are not really my style but the Gypsy Moth pouch (Grey/Teal) caught my attention. Well, the color mostly, I love teal. But the opening is very wide and the pouch deep and spacious. It's ideal really for my laptop's power cord, mouse and other devices but I figured it can make a good cosmetic pouch , too.
Read on and see what I got inside this otherwise tech-y bag.
What exactly do I have inside this cute pouch?
Beauty stuff of course!
Charm Gold Retractable Kabuki
The Body Shop Mini Brush
L'oreal Face Powder Compact
Smashbox Photofinish concelaer
Lancome Sample Lipstick
NARS Orgasm lipgloss
L'oreal Paris True Match Blush
The Body Shop Pencil Concealer
Rio Mints
The truth is that I can still put a few more things inside but I notice that I barely use some of them so I tossed them back on my vanity. Gypsy Moth pouch is also somewhat padded that I'm not worried so much that my precious powder compact will crack should my clumsiness strike again. The teal shade surrounding the inside makes it easy to spot my makeup products.
Here's a pic of how it looks like with my laptop cord and mouse inside. :)
I also like that the zipper is chubby with the Crumpler logo. It's easier to open. Little things like this makes a difference for me.
I would often wish I have really expensive, high-end cosmetic pouch in my bag. But now, I'd rather I have one that sturdy, roomy and easy on the eyes and pocket!
You can get yourself your very own Gypsy Moth pouch (Php1,290) at
Beyond the Box,
Crumpler Stores,
Digital Hub,
Digital Walker,
Focus Lab,
Global Magic Wand,
Royal Pictures,
iGig,
iStudio,
Macy's Photoshop,
iPower Hub,
PRG Photoshop,
Toby's Arena,
Urban Athletics,
Technoholics,
Rustan's.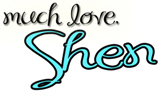 To get email updates, please subscribe here.
Please like me on Facebook and follow me on Twitter.
Got questions? Contact me here.