Win the Skin Care You Want! | Celeteque DermoScience Giveaway
Welcome to another giveaway!
I've told you all about Celeteque DermoScience in my previous post. This time around I'm giving you a chance to win a set of one of their skin care range. And you'll love it because you get to pick your prize! :)
Since Celeteque DermoScience comes in a number of skin care range, you get to choose the prize that you want by just indicating why you want to win that certain skin care line.
In this giveaway, I have the Hydration, Brightening Advanced Anti-aging and Restorative! These are the loots that were provided to us during it's relaunch and thought of giving it to you guys instead. I kept the Acne Solutions and Sun Care since those are the once that my skin needs the most.
And now it's your turn!
Mechanics:
1. Choose one skin care you want to win:
(
Hydration
,
Brightening
,
Advanced Anti-aging
and
Restorative
).
2. Tell me and show me why I should give you that specific skin care type.
ex. Rainy season is making my skin so dry! Desperately need Celeteque DermoScience Hydration line. I think it's going to be my skin's salvation. Here's my picture!
3. You must be an activated subscriber, liker on Facebook and follower on Twitter of this blog!
a. Subcribe
here
. (e-mail must be verified)
b. Like me on
Facebook
c. Follow me on
Twitter
4. Blog about this contest if you have a blog (this is a bonus point for more chances of winning!)
5. Share on facebook : (Shen's Addiction must be tagged, don't tag Celeteque)
6. Retweet on Twitter: "Win a skin care line meant for you through @shensaddiction X Celeteque Giveaway. Visit www.shensaddiction.com now."
7. Post your answer and links of proofs on the comment section below with your Real name, Blog post, Facebook, and Twitter.
Here's the skin care line you can choose from! :)
Celeteque DermoScience Hydration
Make-up Remover Cleansing Facial Wipes
Facial Wash
Facial Moisturizer
Moisturizing Mist
Celeteque DermoScience Restorative
Firming Day Cream SPF 15
Firming Overnight Cream
Instant Wrinkle Smoothening Cream
Ultra-Lifting Concentrate Serum
Celeteque DermoScience Brightening
Dark Spot Corrector
Eye Tuck Dark Circle Lightener
Tri-Benefit Power Cream (Brightening, Anti-aging and SPF 15)
Celeteque DermoScience Advanced Anti-aging
Anti-Wrinkle Facial Moisturizer
Anti-Wrinkle Facial Moisturizer with SPF 15
Anti-Wrinkle Power Serum Break-off Capsules
Anvanced Anti-Aging Collagen Gel
Giveaway will end July 4th, 2012!
I can't wait to hear your skin story! Please spread the word of this giveaway!
Take note:
1. One entry per contestant only!
2. No spamming please. :)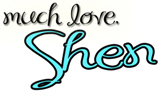 To get email updates, please subscribe here.
Please like me on Facebook and follow me on Twitter.
Got questions? Contact me here.