Celeteque DermoScience | Breakthrough in Skin Care
When I attended the Celeteque event, one thing that rang through my mind... it was when Dr. Eric Schweiger answered my question if it is still recommended to visit a dermatologist before trying out Celeteque DermoScience skin care line.
Naturally, Dr. Schweiger agreed but he also mentioned that for those who doesn't have access to or budget to go to a dermatologist, Celeteque DermoScience has derma-grade ingredients, clinically tested and dematologist-tested. Definitely safe enough to use. What's best is that it has numerous lines that target specific skin problems. Practically every skin need to address is easily accessible at the pharmacy and personal care stores without a need for prescription.
Personally, I would still recommend that you see a certified dermatologist before buying anything too expensive. You might as well see an expert and let him or her directly address your skin care problem than blindly trying anything off the counter. Especially if your skin care problem is at its worst and needs special medical attention.
But if you're dealing with a pimple or two, hormonal breakouts, skin dryness that isn't too patchy, then take the advise of Dr. Eric Schweiger - Go for DermoScience. Unlike it's mainstream competitor, these products are nearly similar to that which you would be prescriibed to when you go a dermatologist.
Beautiful Angel Jacob hosted this small event
And Celeteque of Unilab pioneer this skin care phenomenon here in the Philippines. They seem to be the first skin care company to manufacture a complete range of skin care lines to help every troubled Filipina.
There's Hydration for those dealing with dry skin; Brightening for those want to achieve lighter skin tone; Acne Solutions for those who can't seem to get rid of acne; Advanced Anti-aging to combat first signs of skin aging; and Restorative for those who want to minimize fine lines and wrinkles. There's also Sun Care line which protects us from the harmful UVA and UVB rays of the sun.
Dr. Eric Schweiger
During the event, we were treated to a skin analyzer which showed my skin's current condition. Being a beauty blogger and someone who pays close attention to her skin, I wasn't all surprised to know that I have large pores in the T-zone area; have fine lines under my eyes and have incredibly oily skin. I was recommended just a few products, incredibly reasonable and seems to target my skin care concern.
Acne Solutions Cleansing Gel
Ace Solutions Toner
Matte Moisturizer with SPF 30
Brighter Eye Tuck plus Dark Circles Lightener
We also got to try this little device that shows our current moisture level.
Thankful that I got to see many blogger friends that day. Jane Uymatiao, Angel Nepomuceno, Jackie Go and Tara Cabullo. Earth Rullan was also present as well as Jill Sabitsana-Mercado and Kim Rodriguez.
Class of Celeteque DermoScience 2012 with Dr. Eric Schweiger.
With Jill! Missed you!
HD Academy batchmates, Kim and I!
There's so many skin care out there and I advise that we all be wise in choosing the best for us. And when you do, wait 2 months to see results. If none occurs, then it's time to be on the hunt again. Don't completely brush off a skin care that you don't see working in less than a month. Give it time and then finally decide whether it works for you or not.
Just remember, always wear a sunscreen! Don't ever miss this one!
Do you think DermoScience is for you?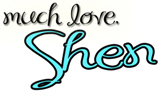 To get email updates, please subscribe here.
Please like me on Facebook and follow me on Twitter.
Got questions? Contact me here.