OOTD and FOTD: Cheetah Chic
I really still can't figure out my style...When I watch Sex and the City, I tend to love Charlotte's style but it just doesn't work for me when I wear it. So I play around incorporating a bit of Samantha and Carrie into everything I wear. Yes, I still go back to SATC when it comes to deciding my clothes!
You know I'm not the dventurous
girl when it comes to fashion. This ensemble is already a bit much for me. I chose this wardrobe with a hindsight that I'd be meeting with the marketing manager of Zalora. Given the knowledge all of Zalora's peeps are stylish, I thought to at least make an effort but still be comfy working the day at my desk.
I like to keep my accessories simple. But I played around piling on necklaces but just ended up with 2. It's just too much to use 3 or 4 necklaces. Seriously, it felt so uncomfortable!
I choose cute earrings and reserve dangglings for evening events since it has a way of making my neck a lot more shorter than it already is. So if you have shorter neck, then stick to cute button earrings. :)
Jacket is from Pink Manila
Peacock feather top from Forever 21
Jeggings from Forever 21
Cheetah shoes from So! FAB
Necklace from Accessorize and Club&Spade
Earring by Parfois
Watch from Kenneth Cole
Bracelet by Me
I've actually worn the jacket/blazer and shoes together in different outfits. Both mesh well together that I pair them a lot.
And of course, given the fact that my outfit is so busy, I decided for a laid back makeup look.
Foundation: Lancome Teint Miracle
Powder: The Body Shop All in One Face Base
Blush: Benefit Cosmetics Bella Bamba
Contour: The Body Shop Matte Bronzer
Undereye Concealer: Revlon PhotoReady Concealer
Eye Shadow: Urban Decay Naked Palette 2
Eyeliner: Snoe Beauty Eye Boop Liner
Mascara: Majolica Majorca Lash King Mascara
Lipstick: Avon Shine Attract Lipstick in Guava
Brows: ModelCo Designer Browz Kit
I'm really not a fashionable person, I really don't think I will ever be. I'd still want to buy more makeup than clothes if you ask me. But it's alright to have staple items inside the closest as well as fun, interesting pieces. Also, shopping doesn't need to be expensive all the time. I would still choose an expensive makeup over an expensive dress.
What about you? :)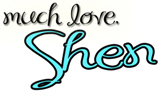 To get email updates, please subscribe here.
Please like me on Facebook and follow me on Twitter.
Got questions? Contact me here.