Happy 114th Philippine Independence Day
Happy Independence Day everyone!
Although I believe that freedom is a God-given birthright, I think that in many way being free is a huge responsibility. One wrong decision and you'll end up losing it. That is why I am thankful to the people that has influenced me to become a good person who knows how to take care of herself and become a good citizen of this country.
For hundreds of years, people before us have fought for our freedom. Do you still think about it? Do you still remember the words written our books about their struggles, sacrifices and deaths? My work required me to do a little research on it and I was just taken aback on how Gabriela Silang was beheaded and how Teresa Magbanua actually led troops of men to battle, take a gun and fight! I guess when I was younger, appreciation for these stories didn't come as it did now. But now, knowing the wieght of a gun, how a wound could hurt and seeing how death can affect the spirit... chills run down my spine.
I actually shed a tear of gratitude that I didn't have to see so many of the people I love die right in front of me...
I feel ultimately blessed that the women before us had the guts to fight for what is right and to want more than what was handed to them. They know freedom came with a price and they gave their lives for it. That is why we are enjoying the chance to be educated, to vote and to use our talents in other ways than just to bear children and take care of our husbands.
I love that I can enjoy playing with my makeup, my battles daily consists only of the traffic or if I want to wear a red or pink lipstick. But in those times that my country will need, I want to have the same courage, conviction and education to be able to help it out.
Freedom does come with great responsibility. And I'd take it any day.
Happy Independence Day everyone! Cheers to being free!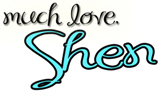 To get email updates, please subscribe here.
Please like me on Facebook and follow me on Twitter.
Got questions? Contact me here.