Happy Mothers' Day | VMV's Gift Ideas for Moms
It's Mother's Day!
Happy Mother's Day everyone!!
I usually am sullen during this day. I don't like spending Mother's Day since it makes me nostalgic with the memories of spending it with my mom. I still hurt, I don't think it will ever go away, but I try hard to not put a damper to this special occasion as I consider myself a doting mother to all my pups and is quite eager to celebrate it, too.
And like VMV, I do think we do deserve to glow on this special day... These gift ideas would definitely make her feel oh-so special.
Makes me wish that mom is here to enjoy shopping and some R and R for Mother's Day...
Don't miss out on opportunities to spend time with your mom. Because there's nothing like having a fab day with the one who unconditionally loves you.
If mom was here, I'm sure it's going to be an early morning to hear mass. Followed by breakfast at Deli France waiting for the mall to open. Mom loves to check out Bayo or Kamiseta to shop and then go and get an anti-aging facial. I'd probably be at Natonial Bookstore or Watsons checking out cosmetics. The day would end with me giving her my gift and a late lunch. She'd be a bit eager to go home to not miss her Sunday gossip TV show. Then, she'd prepare a wonderful TV dinner for both of us and just relax for the rest of the night....
I miss you, mommy. I still miss you so much... Happy Mother's Day and I hope that where ever you are, you still get to watch The Buzz. I love you!
P.S. I still need you...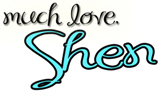 To get email updates, please subscribe here.
Please like me on Facebook and follow me on Twitter.
Got questions? Contact me here.