Caronia Tropical Dolls Collection and Nail Swirl Madness Contest!
Summer is hardly over... does it ever in our beautiful tropical country? I feel really sad that we'll experience less sunny weather from here on out. Although the strong heat has been making me wish for shower of rain everytime I go out, I still am not prepared for the rainy season. I am still a Summer Girl at heart.
Caronia
seems to feel the same way I do with their
Tropical Dolls Collection
. Named after summer-y fruits Blueberry, Kiwi and Tangerine, it's just impossible not to feel the fun under the sun with these shades.
Caronia Toripcal Dolls Collection
Swatches are right here...
Caronia Tropical Dolls in Blueberry, Kiwi and Tangerine.
This is exactly what Summer Nails look like. :)
You still have time to join the Caronia Nail Swirl Madness!! Just click on the photo below for the deets!
No idea how to make swirls or marble design? Here's a step-by-step guide. :)
It's so easy... with practice of course!
What do you think of the new collection? Tell me if you're joining the Nail Swirl contest, I would love to feature your work on my blog. :)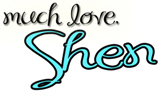 To get email updates, please subscribe here.
Please like me on Facebook and follow me on Twitter.
Got questions? Contact me here.