The Makeup Look: Blue Skies with Crazy Colour Palette

Happy Monday, ladies!! :)
I do love bright colors. Wearing eye makeup is somehow a bit of that silver lining in an otherwise gloomy day and stressed out work life. I still find it so surprising that I get the courage to lift that makeup brush and dip it into a blue eye shadow. I think the college girl in me would cringe at the sight of it.
Blue eye shadow for me is like the unknown. It only takes a bit of courage to face the fear and the unknown might be exactly what you're looking for. Better yet, everything you've ever hoped for!
Bottom line is, you'll never know until you've tried. You'll never if it looks good on you if you've never actually worn it! Whether its a blue eye shadow, red lipstick or bronzer, all you need is a little courage. After all, there's always a makeup remover if you don't like it, right?
Products Used:
GoodSkin Labs Z-pore
Bobbi Brown Skin Foundation
The Body Shop All-in-One Face Base
Revlon Colorstay Aqua Minerals
Benefit Cosmetics Bella Bamba
The Body Shop Honey Bronze Matte Bronzer
Eyes:
Benfit Cosmetics Stay Don't Stray Primer and Concealer
Beauty Pro Cosmetics Crazy Colour Palette
Majolica Majorca Lash King Mascara
Maybelline EyeStudio Gel Liner
K Palette 24H Real Lasting Eyebrow Liquid Liner
Lips:
MAC Peachstock Lipstick
The Body Shop Honey Bronze Lip Nectar Lipgloss in Sand
Rocking blue eye shadow is really simple. Here's a few tips that I hope encourages you to try this out.
Make sure that under eyes are bright, even and well concealed.
Start with matte eye shadows first as it's more forgiving compared to shimmery ones.
Smoke the eyes out for an easier wear than just settling for one shade.
Always define eyes with an eyeliner pencil, gel or liquid form.
Liberally apply mascara to accentuate the lashes and make the eyes appear wider and brighter
Pair this look with a flushed cheeks and nude lips to complete the look.
I hope this post entices you to try out this look for yourself. Remember, with makeup skills are best perfected with practice. So practice a lot! :)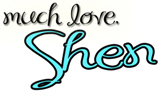 To get email updates, please subscribe here.
Please like me on Facebook and follow me on Twitter.
Got questions? Contact me here.