Shen's Addiction, Featured in Mega Magazine | February 2013 Issue
I really don't consider myself as an influencer. After all when I started blogging, all I wanted was a venue where I can talk about makeup non-stop. Even now, even with several people telling me that I'm providing good resources and have made a name or voice in the beauty industry, I still get dumbstruck. I consider myself as a regular person and think of you as friends whom I can talk to when there's something really interesting is going on in the beauty world.
But given the fast pace of the digital world and almost everyone is now online, I guess I can finally admit that this blog has made a mark to some beauty addicts out there. To you, my dearest readers, most especially.
When
Mega Magazine
approached me for this interview, a lot of thoughts came to me. Do I finally acknowledge the fact that I am one of Manila's top beauty blogger? Perhaps... but not quite. I still go back to my roots. Remember the first day that I made a blog post. And I can safely say that no matter what medium you are using, passion is the key for your voice to heard. Never lose that. When you start with your heart set on it, it will fulfill you. Recognition, accolades... they, to me, are the sweet cherry on top.
Thank you,
Maxinne
and
Mega magazine
for seeing Shen's Addiction as one of the leading influencers in the beauty world. The girl in me 4 years ago sheds tears of joy for this humble recognition.
But of course, I'm not alone in this article. Fellow beauty mavens,
Liz
of
Project Vanity
and
Martha
of
The Beauty Junkee
, are also featured for this article. Read all about their stories in the February Issue of Mega Magazine.
If you're interested in reading the rest of the interview, I posted it here.
How old are you?
29
Where did you take your education?
Miriam College
Do you have another occupation aside from being a blogger? If yes, can you explain your situation as a makeup blogger on the side? (How do you balance your time? Etc.)
I'm a fulltime Accounts Manager for a Digital Firm. I do PR stints for 2 brands and a consultant in our family business. I can blog despite the fully-loaded schedule I have because it's my solace. Blogging for me is calming and it's a place that I get to be myself, a true blue kikay. There's not much place where I can talk about a foundation or certain shade of lipstick and people wouldn't think I'm weird or vain. As a beauty blogger, I get to talk about these things without judgment. Rather, in the blogosphere, they seem to look forward to my next kikay topic.
How long have you been blogging about makeup?
More than 4 years.
Why do you love makeup so much?
What's not to love? You get to express yourself with makeup like artist does with her/his chosen medium. Same thing with makeup, I can project my true feelings or use it as a confidence booster for my pimply-days.
Why did you decide to start blogging about it?
As an outlet. I was in law school at the time the cosmetic-bug bit me and there weren't many girls whom I can talk to about makeup. Blogging for me is just like having a coffee with a friend and telling her about a new eyeshadow I bought. I don't care really if a lot of people read it, I just needed to let out the excitement of finding the perfect red lipstick or the foundation that lasted more than 8 hours on my oily skin. But some fellow bloggers started reading it and shared their own so that's when it started to be interactive.
J
How does it feel to know you have one of the country's top makeup blogs?
I really don't consider my blog as a top blog. I just think that I get a lot of visits because the readers can relate to it. Most Filipinas have oily, pimply skin, I think it's only natural that they visit my blog since I too have same type of skin. To see if a certain product works for me or not. Or that they want to know how to create a certain look that a regular person can teach them.
How did you find out/ what was your experience like when you realized you were getting massive reception for your blog?
I never really thought Shen's Addiction was doing well until a blog advertitising company approached me and showed my stats. They had to explain to me what those numbers meant. Up until that point I didn't know how well the blog was doing. Of course I was flattered.
When did you truly know that people were paying attention to your blog? What was the turning point of your blogging career?
When the readers would send me difficult inquiries that I think fits more to be answered by a dermatologist. I'm like, "Wait! I don't have all the answers." So I started to research, try out some products just so I can answer their questions. Also when a big beauty brand started inviting me to their events. Some PR and magazine editors told me that if this certain beauty brand contacts you, you know you're doing well as a blogger.
Do you have a specialty/ favorite topic you love blogging about?
Face of the Day or The Makeup Look. I like showing show how a certain product work or how it can give you a certain look. I'm just a regular woman who can create smokey eyes… I encourage women who read Shen's Addiction, they can, too (and not look like a zombie).
What perks do you get from blogging?
The best perk is meeting people who you can gush with about makeup and skincare that works for you. There's nothing like raving about a certain product with people who gets you.
2 years in my blogging, I also started to get invites to events and receive products for reviews and features. I also get to be an ambassador for some brands.
What difficulties have you experienced since becoming a makeup blogger?
Since my life is pretty much an open book, people can be mean with their comments. Some said I need to get my nose done (I have big nose), I have bucked teeth. Some even said that I use my deceased mom to gain pity from my readers. Some readers will downright say I'm ugly and I'm not a beautiful beauty blogger. Like we need to be, right? They think it's a popularity contest which is really absurd. #lol
What's in store for you in the near future?
That's still in the works for now. At the moment, I'm just enjoying what I've been doing everyday, writing about a product and look that excites me.
J
Do you think that the digital age is reigning over print media? Do you think that magazines and glossies are dying?
I still read magazines as they provide a foundation to what I write about. I love how focused magazines can be. You can't find that easily in blogs. I admittedly said on my blog that I get my inspirations from magazines. Bloggers are freedom writers. Magazines for me, they give order to the chaos of fashion and beauty.
Which makeup related icons do you admire the most? Why?
Bobbi Brown. Her makeup philosophy and techniques are phenomenal. She doesn't discriminate brands and she's open to criticism. Like her, I see makeup as a tool to empower myself… a weapon against insecurities instead of it being a shield.
Where do you think makeup artistry is headed for 2013? (in relation to the spread of makeup academies and makeup brands available locally) Do you think more bloggers will rise? Do you think more makeup artists/talents will emerge?
I think there will be more bloggers just because our technology is improving (cheaper internet connections and lower cost laptops etc.). As for makeup artists, I'm not really sure. I think most Filipinas just want to learn how to properly do their own makeup given the array of products available in the market. As a career, many will certainly pursue it.
J
Can you assess the makeup industry in the country?
Slowly but surely, makeup is becoming an important part of a Filipina lifestyle. Taboo or not they are paying attention. That's why more brands are coming up with more ways to grab these attentions through ingenious products that targets their specific needs.
Can you assess the level of makeup talent you see in the country?
I notice that there's an increase with the number of women buying cosmetics and skincare and those who are really adept at using them,. But most of them are still in the closet given that Filipinos are still a big believer in au naturelle… Still afraid to be judged for using a too red of a lipstick or too blue of an eyeshadow. Talent is there of course (Pinay power!)… but overcoming the fact that people can perceive you as vain/maarte? That's still in the works.
J
Would you recommend your job to any other enthusiast? If so, what advice would you give them?
If you want to blog, do it because you love it and that you are extremely passionate about your chosen topic. Not for the events, the VIP treatments and most of all, the freebies. These are only the sweet cherry on top. The cake is being able to share your thoughts to people like you, in finding people who understand how kikay you can be that you will end up being best friends because of it.
Gaining real life friends is the best thing that came out of blogging for me.. So even if there's no more internet connection or there's a complete blackout, I still get to share my thoughts with people who care to know about them.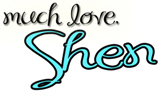 To get email updates, please subscribe
here
.
Got questions? Contact me
here
.