Snoe Beauty Rouge Deluxe Lipsticks | Photos, Swatches, Review
Rouge Deluxe Complete Lip Care is another addition to the growing family of Snoe Beauty brand. It's a satin-textured lipstick collection that provide rich color, lasting pigmentation and moisture. It has argan, sun flower, macadamia, grape seed, avocado and rosehips, oils that's been proven to be therapeutic and nourishing. It's void of parabens, sulfates, petroleum, synthrtics, fragrances, dyes and other harmful ingredients.
While swatching these new addiction to my lipstick army, I was surprised with how soft it applies. The slip was spectacular and amazing pigmentation. And when I used it (Precious Pout), I was surprise with how long-lasting that it left a tint on my lips.
Read on and find out more about these lippies.
Ready for the swatches?
Heavenly Pink is pale cool pink lip color, almost like MAC Pink Noveau but lighter and Bobbi Brown Bikini Pink but more pink. It's a playful shade, although I'm not sure exactly if I'll ever make use this color except for avant garde looks.
Precious Pout is a mid-tone mauve pink lipstick that is brighter than it looks. It is surprisingly a bright lipstick once I applied it on my lips.
Just Peachy is a bright red orange lip color that perks up any room. It's almost like MAC Lady Danger and just a more red than MAC Morange with a shiny finish.
Chili Pepper cherry red lip color that shows hot pink just tinge on my lips. It's extremely pigmented and leaves a whopping tint, you'd think you ate those candies.
Vintage Rose is deep mauve lip color that goes well with all skin type. It's like MAC Cosmo but cooler and has more pink tone.
Bite Me is a deep plum lip color, almost black, and is limited edition. It was released just right on time for Halloween and Fall. Black, deep purple, burgundy and plum shade are great colors for this season and I think this is the time that you should try rocking it.
Overall, it's a good collection of lip colors. it's made with natural ingredients and provides lasting color. The color selection isn't so bad either, it's actually both feminine and adventurous.
And oh! Good news!
Snoe Beauty
is now available in
SM Hypermart, Pasig
! Yey! :)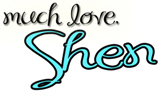 To get email updates, please subscribe here.
Please like me on Facebook and follow me on Twitter.
Got questions? Contact me here.
Available at
SM Center - Valenzuela,
Trinoma-Landmark Dept. Store, SM CIty Fairview-Cindelrella,
Glorietta – Cinderella, R
obinson's Place Ermita – Cinderella,
SM Megamall-Cinderella,
Robinson's Galleria, SM Center – Pasig,
Market Market
,
SM Center – Las Pinas,
SM Center – Muntinlupa,
Festivall Mall,
Alabang Town Center – Cinderella,
Shopwise San Pedro,
Salon 28 – Pacita road San Pedro,
SM City Sta. Rosa,
Robinson'a Place Dasma,
Gaisano-One Pavillion Mall – Banawa,
KCC Dept. Store,
Island City Mall Dept. Store.