Tech Tuesday | Aiaiai Tracks Headphones
I just love new gadgets. I got the Aiaiai Tracks Headphones in Blush/Plum and it reminds me of macaroons de paris. The ear buds looks exactly like that.
Designed by KiBiSi, this headphones is award-winning! It's light-weight, easy to assemble and chic to boot. The design actually looks so similar to those old school soiny walkman steel headphones but much more stylish.
Features:
Flexible, light-weight, stainless steel headband provides good fit
Detachable ear cups for worry-free transport
3 interchangeable coloured sliders
Angled 3.5mm gold plated stereo plug
3 Button in-line microphone withall/music/volume control
Integrated tangle-free Y Connector
Soft, lightweight 2mm cables
Sound-wise, it's all aces for me. I love the sort of surround-sound feel especially when listening to a more upbeat sound like my favorite Rihanna songs or those from my old school days.
As noise-reduction, it's not that good. Great if you're the type to use headphones at work and would still need to hear anyone who might call your name.
If you're easily bothered by the headphones straining your ears and temples, Tracks doesn't. The fit is nice and you can adjust it easily through the steel "tracks"
If you have aversion to assembly, skip this one. But it isn't all that difficult. You can change the connector on the side so that's a place for styling your earphones. Imagine collecting all the Tracks headphones and customizing it depending on your mood... or like me by outfit and cellphone case. :)
Prize is Php3250, so this is really for serious music lovers who don't mind shelling out a few thousands for a cool pair of earphones.
Head's up, Aiaiai is in the Rolls Royce ball park of earphones. :)
jack fits all ipod iphone and ipad.. :)
Want to know more about Aiaiai, visit these Digits' facebook and twitter page:
Get your own
Aiaiai Headphones
at Astrovision, Beyond the Box, Digital Hub, Digital Walker, Egghead, Futureworld, PC Hub, Technoholics. :)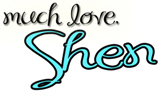 Got questions? Contact me here.