Steps to At-Home DIY Facial with Mario Badescu
Aren't you happy its Saturday? I am! I happy it's weekend, period! Most of my friends love to visit the spa come weekends. But me, it takes a lot of effort to drag me out of the house. I'd rather swim in bed all day, smell my pillow while I watch my favorite TV series. That's usually watching reruns of The Big Bang Theory and How I Met Your Mother. Nothing like a good comedy show to take away the stress of the previous week.
Some weekends however, I make it worthwhile. I do facials, footspa and hair deep conditioning. All at the comfort of my own home. You got that right... Who needs to go out in this rainy weather when yu can bring the spa to you.
And I don't mean chop and grind the ingredients for all the things you'll need. That's hard work and you'll probably need a real spa after doing all those things. What I mean is gathering all those spa products you've been hoarding and just use them.
In my case, it's Mario Badescu Skin Care for my DIY facial spa. :)
Here's the 5 steps I do when I'm too lazy to get out of the house and go to my facialist.
Enzyme Cleansing Gel (for all types of skin)
Our gentle non – foaming cleansing gel uses natural alpha hydroxy acid to remove oil, make – up and pore – clogging debris that causes breakouts.
Php 745
Nothing like a good cleansing wash to get rid of all the grime, makeup and oil from your face. Enzyme Cleansing Gel has alpha hydroxy acid, great for de-clogging pores and keeping g the skin smooth and wrinkle free. :)
Papaya and Grapefruit extract also helps in exfoliating skin and getting rid of deep-seated dirt.
Super Collagen mask (for combination, dry and sensitive skin)
Keep skin firm, toned and healthy with our replenishing collagen mask.
Php 1,145
When my skin is doing well, I prefer to use this mask to plump up my skin. It can get dull sometimes and a little battered from all my acne medication so a mask light this really helps. You can also use sheet mask if your concern is more brightening and hydration. But the Collagen mask also doesn't dry out the skin.

Kaolin clay and Oatmeal help absorb excess oil from the skin.
Collagen is a good anti-aging ingredients, helps blood circulation and plumps the skin.
Almond & Honey Non – Abrasive Face Scrub (for all types of skin)
Almond and honey extracts provide skin with necessary nutrients while gently buffing away dry, flaky skin and dulling build up.
Php 945
This scrub smells heavenly. Reminds me of my grandmother's expensive creams. :) It's a bit rougher than my usual scrub but so creamy you won't even notice it. Definitely one of the best scrub to own. :)

Almond makes skin soft and smooth, a fabulous anti-aging ingredient.
Honey is a natural anti-oxidant and anti-bacterial so great for those with aging concerns and needs blemish control.
This is my first time to try Mario Badescu skincare products and I am loving them! :) No wonder a lot of celebrities (including our favorite Sarah Jessica Parker) use this line. I'm still waiting to finish some of my products for pimples, but my next purchase is going to the Mario Badescu Drying lotion. I am so excited to try! :)

Have you tried Mario Badescu? What's your favorite?
If not, what's the product you want to try from this famous skincare line?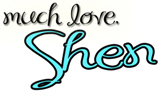 To get email updates, please subscribe here.
Please like me on Facebook and follow me on Twitter.
Got questions? Contact me here.
Disclaimer: Above products are provided for review. All that is written unless specified are 100% my opinion and/or the result of my addiction. If you don't see it here, I most likely have not tried it or if I did, it didn't work for me. I do get dud products for review but for gratitude's sake, I choose to not provide my opinion unless I bought them or that it really ruined my skin.