@Solennheussaff But Wackier? To see is to believe!

Hey guys!

Are you a fan of Solenn?

I still remember her from her feature in Preview (i think) way way back when she was just a makeup artist /model! Now she's a Jane of all entertainment trades! She's in movies, TV shows, commercials, covers of the magazines and of course billboards! Now she's got a cute and fun online show, too! She clearly can do everything, noh?

I love how wacky she got here! I can totally relate with this one since I really have such a buhaghag (wavy) hair!


O di ba?
She looks really different here. Definitely much more approachble and uber friendly that I migh just summon enough courage to finally take a pic with her when i see her at event. I really thought
kasi
she's intimidating.
Do you use Vitress? How is it? Coz I'm thinking of getting myself a bottle on my next store visit. Been awhile since I used it, eh.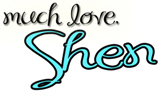 To get email updates, please subscribe here.
Please like me on Facebook and follow me on Twitter.
Got questions? Contact me here.