Neon Shoes, Anyone?
I want to buy a pair of neon shoes.... But I just don't think it's worth it....
Photo courtesy of Zara at Pinterest
What do you think?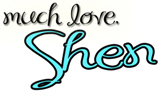 To get email updates, please subscribe here.
Please like me on Facebook and follow me on Twitter.
Got questions? Contact me here.