Urban Decay Naked 2 Palette
Say hello to my new baby, the
Urban Decay Naked 2 Palette
!
Buying either Naked or Naked 2 is totally a good choice. It's meant for women who tire easily with their makeup look but still want to keep it understated.
Despite having the Naked Palette, I couldn't pass on this one. Not when
Makeupholics
sold it at an affordable price! Nope, just couldn't. Over the moon is always the right way to describe every time I haul on UD's! Naked palettes are truly great buys and I would definitely reco getting them!
Urban Decay Naked 2 Palette
Urban Decay Naked 2 Palettemay be a sequel to its original and though sequel always gets a bad review, I can't say the same for this one. Having both palettes makes "the more the merrier" saying just became a lot merrier. Though many would favor the first Naked palette for its warm-toned eyeshadow, I wouldn't write off the Naked 2 easily.
With 12 shades of mattes, satins and shimmer, varying from warm to cool tones, it's the perfect palette for girls like me on the go. It's easier to mix and match the shades to create everyday makeup looks to runway worthy ones.
The elegant tin packaging makes the Naked 2 an attractive palette sitting atop my vanity and the dual-ended brush is nothing short of amazing. Although I love the original Naked palette, I consider Naked 2 packaging a definite improvement.
I consider neutral palettes as training wheels on bicycles when it comes to makeup, it's makeup that you can enjoy wearing without worrying how to mix shades together. Urban Decay made those training wheels incredibly badass by coming up with shades that mesh so well together and yet always have a hint of surprise. All you have to do is just have fun and take in the experience.
I totally recommend on getting the two palette if you're a makeup junkie like I am. But if not, then you can either settle for either.
Urban Decay eyeshadows are so pigmented that a little goes a long way. Double that If you have a primer. Naked Palette will surely last you quite a while, maximum of a year or two if you don't wear makeup everyday.
Foxy | Half Baked | Bootycall | Chopper | Tease | Snakebite | Suspect | Pistol | Verve | YDK | Busted | Blackout
Urban Decay Naked 2 Palette
Foxy | Half Baked | Bootycall | Chopper | Tease | Snakebite
Urban Decay Naked 2 Palette
Suspect | Pistol | Verve | YDK | Busted | Blackout
Don't you get kilig when ever you have a new makeup palette to paly around with?
My favorite shadows from this palette are YDK, Snakebite, Half Baked, Chopper, Suspect and Pistol.
Favorite combo are Snakebite, Half Baked and Chopper!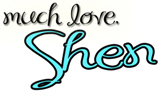 To get email updates, please subscribe here.
Please like me on Facebook and follow me on Twitter.
Got questions? Contact me here.