I noticed that don't have a lot of "natural-looking colored lipstick. Hmm....
I either have something, really pink, really red or really pale. Probably because I think of lipsticks has a way of taking me out of the box when it comes to makeup.
Except when I tried the new
Shu Uemura Rouge Unlimited BG 955
. It was love at first swipe. This lightweight lipstick and uber sleek tube has gone beyond expectation.
Rouge Unlimited
has been around since 2006, it's became such a phenomenon due its variety of edgy shades and now it has transformed, thanks to the double hybrid pigment technology.
First Impression
What I noticed intantly is of course the variety of shades, there's more colors to choose from. Another is the sleek tube space-like lipstick. It's stil clear cap but now the lipstick bullet is encased in a steel tube. Still sleek of and chic and there seem to be more product.
The First Swipe.. then the second, third fourth and so on... Experience
With so many colors to choose from, it took awhile for me to try all the shades that sparked my interest... What I didn't realize was how many I got to try!
I usually hate testing testing out lipstick since it sort of tires my lips. You know that feeling your lips are sore and red already from the swiping and wiping when you are at the counter? That didn't happen to me at all with
Shu Uemura Rouge Unlimited
.
I was really surprised that my lips liked the weightless feel of the lipstick. Also they weren't drying on the lips.
Rouge Unlimited has the following major ingredients for total lip moisturization: Jojoba Seed oil, Shea Butter, Ceramide, Proxylane and Licorice Root.
The Verdict
I've tried most shades and I'm quite happy that almost everything suits me but it BR 955, a sexy nude shade, that grabbed my attention because it looks pink on my lips!
It's been an everyday lipstick for me.
Swatches
Below you'll find swatches of BR 955 on my lips and arm.
I brought out the pink hues of the BG 955 with a purple eye makeup and pink blush which I think pulled the look together. :)
What I like about Shu Uemura Rouge Unlimited?
Variety of shades that fits all skin tones.
Lightweight consistensy.
Moisturizes the lips incredibly
Eases dryness and chappiness of the lips
Super pigmented shades (less swipes needed)
Sleek packaging
Available now at all Shu Umura
"It is a blast of true colors, supreme moisture and unlimited beauty" - rouge unlimited
What I don't..
Since the product have tons of moisturizing properties, it tends to melt a little.
Thank God for the tube packaging that it doesn't cause the stick to move!
May be a little expensive for people who are just trying out makeup.
"Color are like personalities, they are infinite" - Mr. Shu Uemura
I particularly like what Yuji Asano, Shu Uemura's International Makeup Artist, said about lipsticks:
"Unlimited Beauty begins with a lipstick. Lipstick inspires you to imagine your whole make-up expression>"
I didn't realize it now but lately, my lipstick have indeed mandated the looks I do. Well, unless I have new shadows to play with.
For more Rouge Unimited, visit
Shu Uemura Philippines Facebook Page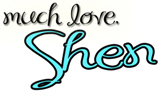 To get email updates, please subscribe here.
Please like me on Facebook and follow me on Twitter.
Got questions? Contact me here.