Yum Yum: My New Favorite Iced Cold Drink | Jollibee Chocolate and Coffee Floats
Good morning!! What a beautiful Summer day! It's Friday and pay-day at that. Yey!
Allow me to share with you what I did yesterday!
Thanks to Jollibee's newest offering, Chocolate and Coffee Floats, I got some serious energy to accomplish lots of things. I even got to blog when I got home after a long day at work, investors meeting and caring for my pups!
My first taste of this delicious, refreshing, sweet drinks was when I went to
Jollibee's latest branch at Amang Rodriguez branch along Marcos Hi-way
. Thanks to the beautiful,
Kezia
, she picked me up at work to have lunch at Jollibee. We bonded over our favorite Jollibee meals and their Choco and Coffee Floats with bloggers
Vince Golangco
of
WhenInManila.com
,
Saab Magolona
of
saabmagalona.tumblr.com
,
Chico
of
ChicoGarcia.wordpress.com
, Kring's Rep and this hot Australian blogger/model. I was also happy that I got to see
Char
after more than a year!
It was definitely one cool way to spend what used to be a boring lunch time. I didn't even feel that yesterday was the hottest day recorded this year! Not with these super cold drinks with my favorite sundae on top!
Blogging about this now and seeing that melting sundae on those cool drinks is making my mouth water... I actually prefer Jollibee's sundae over other fast food restos. It's much creamier and sweeter. When I was tight in cash and couldn't afford lunchmeals back in college, I'd just get myself a sundae cone and I'd be good for the whole day.
Now they come with drinks, too! Shala!
Haii... they definitely got me. Iced choco and coffee are my weakness!
It's a good thing that
Jollibee Chocolate and Coffee Floats
cost only
Php45
(Even cheaper than those ice cream)!! And by adding 25 on top of your favorite Value Meal, you can get these instead.
Now my only dilemma is choosing whether to choose coffee or chocolate.
Hmmm... what to have.. what to have!
Since I can't decide yet... Take a look of my photos I took from yesterday lunch. :)
To my friends crushing on Enchong, you'll be seeing more of him when you visit Jollibee
Yum!! I didn't get to taste these babies because I was satisfied already with my Jollibee Floats!
Awww... Thanks, Jollibee!
Saab and BF. Such beautiful couple. :) Parang kami lang ni Ron. #chos
Vince and Chico talking about blogging. Chico has machismo in person! :)
With Chico Garcia. Officemate, Gene, wished I got his book signed by Chico. Sabi ko, next time! Hahaha!
With Jollibee float Brand Manager. Pretty!
Eye Candy blogger and model, . Sila pa lang, ulam na! :) Jollibee Floats covered the dessert part of our lunch, thank goodness!
Group pic! It was really an uber fun lunchtime for me that day!
I'm not surprise to love Jollibee floats, I've always been a fan of Jollibee desserts. Their peach mango pie, tuna pie (they're back!!), Swirly Bitz, Milo Blast and of course their classic choco hot fudge! :)
Jollibee desserts palang, solve na!
Jollibee kasi eh!
collage hommage to my latest fave drinks. :)
Today, I will definitely have these babies again. One for lunch, the other for merienda. Good thing I work near Jollibee at the 2nd Stop at BGC! :)
See you there!
P.S. Expect more makeup hauls.. these Jollibee Floats will help me save tons of money since I'll be buying these instead of those expensive fraps and iced coffees.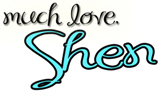 To get email updates, please subscribe here.
Please like me on Facebook and follow me on Twitter.
Got questions? Contact me here.