Makeup Review: K Palette Real Lasting Eyebrow Pen| Has Holy Grail Potential
Who ever made this product was sheer genius
I've had a hard time learning to do my brows. God knows til now I can't shape them the way I want to and still rely on places like Browhaus to help me groom them.
And with bushy brows like mine, I find myself completely whacked out in it that it's my least favorite makeup step.
But good things do come in small packages. Makeup goddesses sent me a rare product that if I saw it on the counter, I would never even think of picking it up.
You know that thought that runs through your head? That thought that you just know for sure you can never handle using a certain makeup. It simply looks too complicated and you're scared of screwing up.
But I braved this little thing. I had to... So watched Youtube videos, read reviews... and then, I was like the little engine that could!
I handled the K Palette 24h Tattoo Real Lasting Eyebrow 01 like a boss!
Truth is, there was nothing to it. It was really easy to handle and easy to use. I didn't realize it became my most used makeup product.
I know it's absurd to say that I can't live without it, I probably can. But I think this is close becoming to being like that.
I honestly have this little panic attacks whenever I can't spot it on my vanity. I'm very forgetful you see... I literally (as in literally!) fix my vanity whenever I can't find this little immediately. Unlike with other products I misplace, there's always other stuff I can use instead. But with this one... well, I kinda slip a little crazy me.
Why? It is just so great.
First, it's true that it doesn't budge. Even with my oily skin, K Palette 24h Tattoo Real Lasting Eyebrow just have.
K Palette Real Lasting Eyebrow 24h
is a good choice for those who really have sparse eyebrows and needs something that can hold up for a good 24 hours or even more.
It gives a soft and natural tint that it won't look off once you perfect your eye liner. Shade 01 suits me perfectly. Both for when I have darker or lighter hair.
The soft brush tip may look intimidating but since the tint isn't as opaque as its eyeliner counterparts, it's must easierto control application and it gives a better natural hair-like appearance. You don't have to be good with writing to get the hang of this. No talent required to be adept in using K Palette 24h Tattoo Real Lasting Eyebrow 01.
Here are photos of me using K Palette 24h Tattoo Real Lasting Eyebrow 01.
On casual occassions, I opt to use
K Palette 24h Tattoo Real Lasting Eyebrow 01
. But for an event or other special occassions, I use and eyebrow powder and a brow mascara.
Tips on using
K Palette 24h Tattoo Real Lasting Eyebrow 01.
1. Trace an outline of your brows. - This I find was the easist way to fill in the brows without having too much mistake or over doing it.
2. Start filling in your brows from the middle moving outwards.
3. Thin out at the end.
4. Blend if needed with your fingers.
5. Wait for it to dry before setting it with powder or whatever product you still want to use after.
6. Do brows after you've set your founation with a powder to avoid washing the color out.
This is a product that is totally worth the price! And yes, you MUST get yourself one of this if you take your brows seriously.
Where to get this? This is available at Beauty Bar Stores in the metro for Php895. :)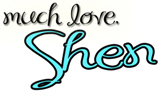 To get email updates, please subscribe here.
Please like me on Facebook and follow me on Twitter.
Got questions? Contact me here.