Giorgio Armani Aqua For Life Campaign
Did you know that everything we eat needs water?
The lack of clean drinking water is affecting every aspect of our life. Many die because of the lack of water. From thirst and hunger, it's all the same.
But we can make a difference...
With every bottle of Acqua Di Gio or Acqua Di Gioia, 100 litres are donated to those in need of clean drinking water.
Giogio Armani Acqua di Gioia and Acqua di Gio
And when you like the Acqua for Life facebook page, Giorgio Armani will give 50 liters of safe drinking water for the communities of Ghana.

The best part about this is that we get to justify shopping our shopping.
It's a case of win-win situation!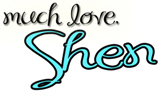 To get email updates, please subscribe here.
Please like me on Facebook and follow me on Twitter.
Got questions? Contact me here.