Estee Lauder Advanced Night Repair Review | Win Advanced Night Repair For You or Your Loved One
I'm welcoming April with a fabulous contest!
Estee Lauder Advanced Night Repair (aka ANR) is one of the most luxurious item in my vanity. It's been keeping my skin soft and supple for months now. I can't even begin to tell you much I love this!
Clear skin after weeks of using Estee Lauder Advanced Night Repair
The 30 years of innovation gives all women of all ethnicity exactly what they are looking for. But I will deliver you from the scientific mumbo-jumbo words and just tell you how amazing I find this product.
Ever since I started using Advanced Night Repair, I noticed that my skin have always kept improving. Although I would still get hormonal breakouts that lead me to stop using this for a time, I would always go back to it once my skin have tamed down. Waking up in the morning with smooth even skin had always been a joy for me.
Estee Lauder believe we have beautiful skin to begin with. But the lack of proper care, it suffers and is more prone to looking aged than it normally does. The idea behind Advanced Night Repair is actually in its name. It's helps repair the skin from all the damage of outside aggressors that it has experienced.
I didn't really believe it at first but when you go for the best, it gives you the best. My skin has improved dramatically. Surprisingly, even if I have oily skin, this doesn't exaggerate it. And though it didn't lessen it, I find it didn't clog my pores either. Rather, I find this to be a good alternative to my moisturizer (ladies with dry skin should still use moisturizer). I didn't break out at all with this product and my skin looks rested (save for my eyes though.)


Fact is, our body is made of
99% water
. That is why we need to drink water regularly to as our body needs it. Advanced Night Repair helps absorb moisture well into skin which makes it more soft and supple. ANR acts as a welcoming bridge for moisture to go into our skin.
Just try it!
On the back of your left hand, apply ANR and wait til your skin absorbs it. Spray water on it and watch how the water forms. Spray the other hand without ANR and see how the water moves away from your hand. This show ANR helps retain the moisture on to our skin.
The reason why this works so well for everyone was because this serum is made to mimic our skin's natural process of healing. The best part about this is that is it also prevents further skin damage.
I honestly thought that my skin was too young for something like Advanced Night Repair. Apparently, it isn't! I use this day and night and when I feel my skin is acting out. A little goes long way, two or three drops is enough. Now, I just can't live without it!

Just imagine how fabulous and radiant your skin will be if you have Advanced Night Repair in your vanity, too!
And I'm giving a chance to win it for yourself or for a loved one.
Here's how to join:




Answer this question in the comment box below:
"Why do you or a person you love need a bottle of Estee Lauder Advanced Night Repair Synchronized Recovery Complex?"
You're free to includes photos if you want.


Include your name, facebook and twitter names and email on your comment below.
Contest will run until April 31 2012.
*Winners will be announced one week after. Open only to Philippine residents. Winner will be notified via blog post and email. Winner will collect the prize at specific place. Open nationwide but winners outside Metro Manila will handle shipping. Prize unclaimed for 30 days will be forfeited.
GOOD LUCK!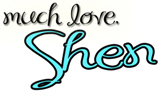 To get email updates, please subscribe here.
Please like me on Facebook and follow me on Twitter.
Got questions? Contact me here.