Party-Ready with Benefit's "I'm Glam.. therefore I am"
I love going to parties! Who doesn't right? It's a great chance to bond with friends, dance to your favorite music and plain chill with people you like. Most days, I find myself partying at events (thanks to this blog). Of course, when we party... well, we need to look our best. I am not much into fashion so I play it up with makeup instead.
One good buy I recently found is Benefit's "
I'm Glam... therefore I am
" Makeup Set.
It's got nice purple and pink-toned Eye Shadow Palette that compliments Filipina skin tones.
The Glamming Face Powder blush, a peach-pink hue that matches our skin well.
The famous Girl Meet Pearl, liquid pearl that is ideal for highlighting.
A sample of Bad Gal Mascara to open up those sparkling eyes
And Life On the A List Lip Gloss to accentuate those puckers.
What to love...
It's got 7 fabulous products -- eye shadow palette, blush, highlighter, mascara, gloss, sponge applicator and mini blush brush!
Small enough to bring with me at work or when I travel
Compact enough as not take space but packs a lot of products
Has got great best-sellers from Benefit Cosmetics -- Girl Meets Pearl and Bad Gal Mascara
Blush Brush that comes with it is incredibly soft
Eye shadow palette is great for day to night wear
Will last quite awhile (3 to 6 months of nearly everyday use)
What I can leave without...
Nothing! I love this palette a lot!
How I use the "I'm Glam... Therefore I am" Makeup Set.
You can skip liquid foundation if you feel your skin don't need it. :)
How I use the Eye Shadow palette.
Line eyes if needed with your favorite eyeliner and then curl your lashes.
Benefit's "I'm Glam... Therefore I am"
The palette provides a soft purple smokey look. It's simple enough to do. For those with smaller eyes, start from the darkest shade to define the eyes better. Apply mascara liberally to give a wide awake look.
Benefit's "I'm Glam... Therefore I am"
And the result...
I love the radiance this set gives me. I do look ready to party and steal the limelight. What do you think?
Benefit's "I'm Glam... Therefore I am"
Do I pass the Glam test?
I'm in love with the Glamming Face Powder! It's like my default NARS Orgasm but pinkier. And I didn't know how nice Bad Gal Lashes is and how volumizing it is!
And all this for only Php2,100! :) So, yup! I recommend this to everyone. Especially to those who are constantly finding themselves as the life of the party

Benefit Cosmetics is now avialable in the Philippines, at Greenbelt 5 and soon Rustan's Shangri-la.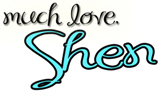 To get email updates, please subscribe here.
Please like me on Facebook and follow me on Twitter.
Got questions? Contact me here.