The Makeup Look: Spring Pastels with Beauty Pro Cosmetics Crazy Colour Palette
Boy do I love colors. I wake up especially early in the morning just so I can play with my makeup palettes. With a full time job that I enjoy I lot, I tend to put my blogging on the back burner. A small price to pay for doing something you love, right?But my love for makeup never wanes. Not one bit. And lately, it's been pastels and softness! Oh do I love matte pastels and soft spring look.
And guess what, I commute to work now! Yup! Saving more money for more makeup! Imagine sitting beside me inside a commuter FX and a jeepney with a full-on makeup like this. Lol!
I admit that I was a bit hesitant to try this look after seeing it on websites and photo shoots. It seemed to much for an everyday look for work. But what the hello! :)
Pastels are fun, chic and girly. That's why we can't stop looking through those girly girl tumblrs filled with pink walls and cupcakes. It's a tricky eye shadow to wear. When I was first applying it, I felt like a clown or those scary marionette figures. It's knowing how to pull this look together is what makes this look all worthwhile.
With the Beauty Pro Cosmetics Palette in Crazy Colours, I used Ice Blue, Jungle Green and Vivid Puple. A few more mixes you can try at the photo below.
The key to making pastels wearable in public:
Lips - Keep the lips soft and neutral. Not exactly corpse-like.

Rule of thumb: Pick a lip color same tone as your cheeks.

Cheeks - Make it pop! This will give you a rosy glow that compliments your makeup look.
Brows - Define and color it softly. Again, the key is softness but still a bit pronounce. Choose a lighter shade to compliment the pastels.
Face - Lightly contour the face. Just make sure your face isn't flat.
Lashes - Mascara please! Pastels tend to get pasty. A contrast of a dark patent black mascara will complete this look

and make your eye appear doll-like.
Highlight your face if you feel like you need to. I applied a bit of Benefit Sun Beam along the highest planes of my cheeks.
Products used:
Snoe Beauty SSkin BB Cream in 02
Makeup For Ever White Definition SPF 30 PA++
Mary Kay Mineral Cheek Colour in Coral Sunrise
Body Shop Eyebrow and Liner Kit
Body Shop Matte Bronzer in 04
Beauty Pro Cosmetics Crazy Colour Palette
Lancome Hypnose Doll Eyes Mascara
NYX Xtreme Lip Cream in Buttery Nude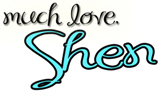 To get email updates, please subscribe here.
Please like me on Facebook and follow me on Twitter.
Got questions? Contact me here.