Bvlgari Omnia Coral | My Favorite Summer EDT
Meet my favorite EDT, the Bvlgari Omnia Coral. I know many prefers the Amethyst (the one in the purple bottle) but Omnia Coral for stands out the most. It's me in bottle - fruity and floral but with distinct sophistication that in undeniably Bvulgari.
Encased in a bejeweled-like bottle, the coral shade it self invites the sunshine whenever you whip this out of your purse or lift it from your vanity.
For the curious nose out there, here are the notes that comprises my favorite
Tops notes: Bergamot, Wolfberry
Mid notes: Waterlily, Hibiscus, Pomegranate
Base notes: Musk, Virginia Cedar
To say that this perfume is made with a ray of sunshine is an understatement. Personally I love the crispiness of the fruity notes that starts at your first spray (oh! I can't describe how much I love this!), but as it settles down into the heart notes of floral, that's when this gives out freshness you'll crave over and over again. I am most in love with how it dries down. It maintains a light yet lingering floral scent that is just reminds you of dipping toes in the water with a tropical lush garden around you.
When it comes to perfumes and scents though, I let the husband be the judge. And guess what, he loves it! He says it smell fresh and light and matches our weather nicely.
And who doesn't love the beautiful bottle that the Omnia comes in?
Get your Bvlgari Omnia Coral at your favorite perfume counter nationwide. :)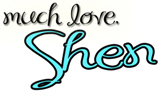 To get email updates, please subscribe here.
Please like me on Facebook and follow me on Twitter.

Got questions? Contact me here.