Saturday, March 31, 2012
Rustan's Shangri-la finally unveiled it's much awaited beauty section today, March 31st, 2012. It's bigger, definitely better and more luxurious than ever!
Tara and I were a part of the crowd that enjoyed the open space, the shiny floors and a much higher ceiling than what we were used to. There are new brands, our regular favorites and all cosmetic brands will now have a makeover station!
There's
Benefit Cosmetics
now in Shangri-la! MAC Is bigger and is now located at the left side of the store. Bobbi Brown is now more spacious and have a lot more products on display! There are still a lot of brands missing but in no time, this place is going to be the "IT" place for girls like me who lives near Shangri-la mall.
And of course, the perfume bars are not missed! Essenses is tucked in nicely at the side.
What a heavenly place, I tell you!
Take a look at the pictures I took of the new and much improved Rustan's Shangri-la, beauty section.
The Shop MAC booth welcomed us!
Got distracted by all the pink-ness of Benefit Cosmetics counters!! Love how open and big their space is! And they have the brow bar there, too.
Of course, had to take our pic with the Benefit Hello Flawless Oxygen Wow Foundation!, Yup, they are available already.
Stopped by the Estee Lauder counter and bombarded Ivy with recos on what shade I am on Double Wear! Finally got this much-coveted foundation for oily skin! Yey!
MAC was so crazy today!! Almost all collection ran out before the day is out.
Kanebo, Impress and Lunasol will be done setting up by Monday, I think but you can get your fix there already from their ever so helpful sales associates.
Bobbi Brown counter looks uber chic! I got myself the Bikini Pink Rich Colour Lipstick. It's love!
Guerlain looks so posh!
Had to stop by Acca Kappa of course!
Tommy H fragrances. Don't you just love the circular counters?
Popular Ralph Lauren fragrances, many boys love this!!
Giogio Armani love!
At Essenses, we spotted Murad, Max Factor, Cath Kitson and Jane Iredale. :)
After all that walking and snooping, Tara and I definitely deserved to sit down. And sit down, we did, while watching The Hunger Games.
I'm so glad my Rustan's is back to normal and she looks so much better than before. I can't wait to check out Lancome, Shu Uemura and Laura Mercier the next I'm there!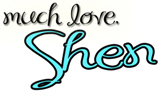 by

Shen Gee
at 3/31/2012
5 fab comments


Labels: beauty , benefit , estee lauder , MAC , march , rustan's , shangri-la
Thursday, March 29, 2012
Th night was filled with great people from the fashion and beauty industry. That included bloggers like me. I got to chill with my girls, Martha, Tara, Kim, Mark and Valerie. I also got to talk with a lot of brand people and they have such fab exciting collections for this Spring and Summer.
Nude was the color of the night, and the breeze at Skye Lounge at the W building was strong! I love that night albeit I was sick.
With Makeup Artist, Jigs Mayuga. He did Toni Gonzaga's cover for Meg magazine April 2012!
Lux Asia peeps and beauty loggers!
I want her bag!
LA Ferriols, fashion stylist for Meg
Denise Cabotage, online editor for Meg
Don't forget to grab a copy of the Meg April issue. I'm loving the colors of this cover. So Spring-inspired.
And funny girl Toni Gonzaga is on the cover.
What I wore:
Going for a simple look that night because I lostmy dangling earrings! Argh!
Jump suit, Moonlit Bazaar December 2011; Animal-print wedges, So! Fab; Shoulder bag, ROXY; Bracelet, my ow; Earrings, The Little Things She Needs; Belt, Forever21.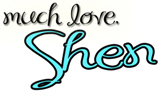 by

Shen Gee
at 3/29/2012
0 fab comments


Labels: beauty , event , fashion , magazine , MEG magazine
Tommy Hilfiger Eu de Prep Tommy Girl
Give it to Tommy to once again make us excited for another fragrance. I fell victim (quite a willing one) when he first released Tommy Girl. Everybody who was anybody was wearing Tommy Girl in our all-girl Catholic school.
Now, Tommy goes back to his roots by giving us another hip but uber elegant scent with Eu De Prep. What I got here is the Feminine version which is not at all like the original Tommy Girl I have always liked. Eu De Prep Femme has mix of Pink Pepper, Violet, Green Apple on top; Rose on the middle, and it ends with Musk, Sandalwood and Hawthorn. Quite all the scents that makes you think of lounging while in your backyard at the Hamptons.
Tommy Hilfiger Eu de Prep Tommy Girl
I have always wanted to be preppy in my style back in the day. I love the tartan skirt, blazer and button up shirt. But alas, our take on Ivy League and preppy high school was different. My style quickly converted to sexy as my chest started to fill up in high school! Lol!
I love his take on preppys style this time. It's not clean and stiff but it's utterly daring. A lot of mixes like one would expect from a fraternity house party. It's all fun and loosening up. The scent is exactly like that but still true to what preppy really is.
Coincidentally, Tommy Hilfiger is also mentoring the contestants in American Idol Season 11. He is unearthing their inner style as image advisor and doing a great job!
Tommy Hilfiger mentoring American Idol contestant
The new Tommy Hilfiger Eu de Prep makes the best graduation gift, don't you think so? The clear bottle with the golden bottle makes a great combination. It definitely reflects that elegant sporty feel like one is ready to play croquette or some other fancy sports.
Tommy Hilfiger Eu de Prep Tommy Girl
This really casual scent makes a great everyday wear. I wouldn't think twice getting this for a niece should she be graduating this March.
Oh, graduation! How I miss you! And oh how I thought you will never come! Hahaha! Yup... those days counting and anticipating my grades and seeing my name on list was just nerve-wracking. I was a lazy student back in the day, I was always distracted by books and boys that I always have trouble learning the things I needed. Being a mediocre, I never really was that excited to stay in school. That's why I didn't performed well andwhy I was always nervous whenever the grade is out!
I really thought I will never graduate... But when that day came, my mom lavished me with gifts. She gave a day at spa, a nice pair of shoes and a fabulous dress from K & Company. She also had a gown made for me by Fanny Seranno for my graduation ball, a new phone and a TV. I don't know why she did all those things. I was just really happy I graduated with no failing marks.
But I guess, you really can't take away from the parents the feeling of happiness when their children are set for the world with a premium education to back them up.
Tommy Hilfiger Eu de Prep Tommy Girl
What was your graduation like? Do you consider yourself the preppy kind?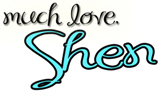 To get email updates, please subscribe here.
Please like me on Facebook and follow me on Twitter.
Got questions? Contact me here.
by

Shen Gee
at 3/29/2012
0 fab comments


Labels: elegant , eue de prep , fragrance , perfume , preppy , product feature , scents , sporty , tommy girl , tommy hilfiger
Wednesday, March 28, 2012
Things at work are getting pretty hectic and I'm struggling to find time to blog. Shen's Addiction's 4th year anniversary just came to pass last March 16 but I have yet to do something about it. I'm thinking that I should just mesh my actual birthday and 4th year blog anniversary on September to give me more time. I'm not really sure.
Despite how busy I am, I still can't tear myself away from this blog. It's like a lifeline. Sort of like an energy boost that I need to take when I feel I'm about to fall apart.. Do you have the same feeling?
Now on to makeup! If 2011 was a year of gel liner, 2012 opened me to the world of liquid pen liner. I can't get enough of them. Even with how difficult they are to use, I still didn't stop until I perfect it. Well, I can't not to when I'm constantly using them.
Here this time I'm highlighting Bobbi Brown Ink liner from the Neons and Nudes Collection. Bobbi Brown may be the go-to for au naterelle look, but we both know how important defining and accentuating the eyes. That is why she created a long-wear gel liner and now, this ink liner.
Encased in a pen, we all know how handy this little product is. I keep mine with me all the time in my makeup kit to retouch when shadows transfer on my liner. You know, when people start asking you if you're wearing a blue liner when you're not. Hehehe!
Bobbi Brown Ink Liner | Neons and Nudes Collection
Quite similar to my MAC Penultimate liner, the Ink liner has a fine precision felt tip. It's extremely pigmented and soft enough to have control and to not tug the lids. As always, only the premium when it comes to Bobbi Browns Cosmetics.
Now, why should one get an ink liner?
Aside from it being extremely handy, I appreciate the fact that I can control the type of line I want. I can do it thick and strong or thin and soft. It stays put for majority of the day. It doesn't transfer and last for a month or two for every day use.
The only downside I can think of is that it is expensive compared to its drugstore counterpart. But if you're a fan and those with sensitive skin and would want only high-end or premium products, this just might be what you're looking for.
Bobbi Brown Ink Liner | Neons and Nudes Collection
As always, here's the obligatory swatches and look:
Bobbi Brown Ink Liner | Neons and Nudes Collection
Bobbi Brown Ink Liner | Neons and Nudes Collection
Bobbi Brown Ink Liner | Neons and Nudes Collection
Bobbi Brown Ink Liner | Neons and Nudes Collection
Bobbi Brown Ink Liner | Neons and Nudes Collection
Bobbi Brown Ink Liner | Neons and Nudes Collection
Tips on using liquid liners:
1. If you have puffy chubby eyes like mine, It helps to stretch the lids gently from the temples for that exact application. (Remember: Do think gently as the skin around the eyes are prone easily to wrinkles)
2. To make your appear bigger, flick the liner just before the end of your eye lids.
3. For that coveted cat eyes look, wing the liner just before the end of eye lids and extend until where you are comfortable did.
4. It helps if you start at the middle, and move your way inward, drawing slow lashes as you reach inside. Do the same as you move outside the lids
5. In keeping keeping your hand steady, hold the ink liner as you would a chalk or a pen. Then rest the tip of your pinky and middle fingers on your cheeks
Bobbi Brown Ink Liner | Neons and Nude Collection
This is one of my favorite makeup look. It's sweet and classic. And I didn't realize I have too many moles on my face and neck! Hahaha! It's ladies night, tonight. Do you have plans with your girl friends?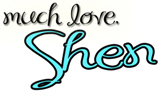 To get email updates, please subscribe here.
Please like me on Facebook and follow me on Twitter.
Got questions? Contact me here.
by

Shen Gee
at 3/28/2012
5 fab comments


Labels: bobbi brown , collection , eyeliner , felt tip liner , felt-tip liners , ink liner , makeup review , neons and nudes , pen liner , penultimate liner , product review , review , reviewing products , spring-summer
About Me
Blogging is a passion and I live for beauty. 

find out more @ Shen's Addiction

View my complete profile