The Invention of Long-Lasting Lipstick | Beauty History
Hazel testing lipstick samples.
I've always wondered where long-lasting lipstick came from. The first time I heard of it was in high school and it was when Max Factor came out with their Lipfinity. At that time, I didn't think that I'd be a beauty savvy writing about beauty for almost everyday in my life.
And then I realized that I have little knowledge about the history of cosmetics that I rely mostly on PR materials provided to me by brands. Last year I began my research about cosmetics and became enthralled on how beauty transitioned through the decades (yes, even centuries.)
We all know that Cleopatra to be the first woman to wear cosmetics. And since then, we didn't stop. And why should we? :)
But when it comes to the innovation of the first long-lasting lipstick one that doesn't transfer on clothes and on cups... that we owe to Hazel Bishop. A Chemistry graduate of Barnard College, New York who went to develop this life changing lipstick that earned her more than 10 million dollars on the first few years of its launch, from 1949 to 1953.
Lipstick was considered as an accessory and there was surely a demand in the industry, especially for ultra red ones that dominated a lot ads during that time. Women in the 1950's didn't go out without lipstick on and you'd often find them in their purses and constantly retouching everywhere. It was also a time where women was given a lot of liberty in the workplace and given the fact that women in 50's loves to accentuate their curves and that includes their facial features.
Hazel worked as a chemist by day and experimented on developing a lasting lipstick at night at her mother's kitchen. She used different max, dyes and oil and it took her 300 tries to perfect the No-Smear Lipstick. Now that's dedication. :)
This vdeo is already another line of bettter lipstick that Hazel Bishop developed.
Hazel Bishop Inc. also created other products such as Complexion Glow, which I think is a cheek stain and a highlighter along with the a long-lasting nail enamel.
Hazel Bishop created her own cosmetic company and for a time led the cosmetic movement. But business and passion doesn't always coincide and despite the fact that Hazel built her company in hopes to offer women the best, people in her company ran her off.
But like most women that I met in the beauty industry, Bobbi Brown, Michelle Fontallera, Jen Gerodias and even the Chef in Stilettos, Cecille Chang, when you are clear with what you want and you have passion and love for what you do... nothing can stop you. After founding another Cosmetics Laboratory Hazel Bishop went to became a stockbroker and an expert market analyst. She also taught management in a fashion institute parting her knowledge to future movers and shakers of the beauty and fashion world.
Aside from being thankful that Hazel Bishop gave us the No-Smear Lipstick, I learned that you don't need a name to change the world. Even when she was stripped of her reputation, she took control of her life and never let that huge ordeal stop her from doing what she loves.
She died at age of 92, which goes to show that cosmetic doesn't cause illness or nor will kill you faster. (beat that idealistic au naturelle people!). LOL.
I haven't tried Hazel Bishop's No Smear Lipstick. The only long-lasting lippies I've tried is the Lipfinity by Max Factor and CoverGirl's Lip Perfection. But if this product will ever resurface again, believe or not, I'd be among the first in line to purchase this (as long as it's not expired. lol!).
Do you still remember Hazel Bishop cosmetics? :)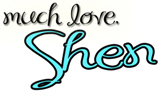 To get email updates, please subscribe here.
Please like me on Facebook and follow me on Twitter.
Got questions? Contact me here.
P.S. Hazel Bishop found Almay with her mentor Doctor of Dermatology,
A.B. Cannon before she built Hazel Bishop Inc.
Source(s):
www.cosmeticsandskin.com
Wikipedia