Feature | Wet n Wild Fauna Collection Makeup Set
Wet n Wild Fauna Collection is a limited edition sets that is inspired by nature. Fauna, meaning animals or creatures of the forest, is made up of pink hues, purple and teals. Reminds you of parrots and peacocks. I was drawn to this palette for the teal shades of the nail polish and the eyeshadow trio. I was suposse to get the Teal or No Teal nail color separately but when I saw how much the palette was, it was more bang for the buck sort of deal.
So I went ahead and get it. Instead of paying nearly Php1000 for each item, I get them for only Php450. Affordable, right? Although I know it's still much cheaper abroad. I can't complain since I didn't go through tax, shipping, ordering etc.
Pearlescent Pink blush is a peach/pink blush with slight shimmer that reminds me of NARS Orgasm.
Wet n Wild's trio eyeshadow is a new favorite. I don't know why I took so long to try their Trio eye shadow. It's super nice! All eye shadow have slight shimmer that I'm not sure everyone would go for but i for one didn't mind. It also has a great pigmentation and blendability. Definitely reminiscent of Urban Decay's shimmer and frost eye shadows.
Glossy Gloss Lip Gel is one good lip gloss if only isn't too sticky. Glass Confusion is a pale pink glos that compliments the whole set. It sure tames the whole brightness of the eyes. I also wasn't sold on the sort of passion fruit or guava flavor of the gloss either.
Wet n Wild's Teal or No Teal Nail Color is the main reason why I even thought of taking a look at this palette. It matches my bridesmaid's gown that I just had to have it. Not to mention the fact that I'm crazy over teal. This was the nail polish that I just go to have. :) And it dries super fast I can do apply my polish in the morning. :)
Value sets can be a hit or a miss. You need to know exactly what you're looking for before
committing
to buying something you thought could give a good deal but ending up giving you dud products after all. I chose to purchase the Fauna Collection because of the color theory and the savings I can make instead of buying each product separately (which they are, by the way).
It's been awhile since I last bought a makeup set and I'm glad I settled onou this one. And I didn't have to break the bank in the process. :)
When was the last time you bought a makeup value set?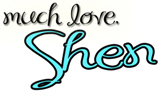 Got questions? Contact me here.
Wet n Wild is available at PureBeauty Serendra, Bonifacio Global City, Taguig