Bvlgari Mon Jasmine Noir L'eau Exquise | Fragrance
Inspired by the Boboli Gardens of Florence, Italy, Jasmine Noir continuously entices the senses with its citrus sweet blend that ends with a symphony of notes that lingers jubilantly on to the skin.
I don't imagine anyone not loving the harmony of pink pomela, green almond, jasmine, white tea and white musk in this fragrance. Housed in a premium jewel-inspired bottle and capped in the golden logo of Bvlgari, it has rightfully earned a place in my boudoir. Something I would definitely spritz on a special occasion.
If your taste loves the feel of Summer and the sweetness of new flowers in bloom, then this is the scent for you.
Bvlgari scents are available at your favorite perfumery and department stores nationwide.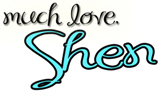 Got questions? Contact me here.