VMV Invites You to VSRC and VMV Boutiques for some Beautifying!

Say bye to tired looking skin. If the half of the year didn't treat you right, then it's time to give your skin some lovin'.



Get a Lift! Special Youth & Rejuvenation Package
Get a LIFT from VMV Skin Research Centre + Clinics! All July, we're featuring a very (very!) SPECIAL PACKAGE! Our Youth-Rejuvenation Package includes Refirme + Filler + Botox (a phenomenal UPLIFT for skin & spirits)! Ask us! 02 8112449
Afternoon "Dew"light at VMV! Enjoy 50% OFF our International Beauty Editor-Fave Vx Facials from Monday to Thursday, 11am – 2pm, each week in July!
July heat, humidity and rain got pores clogged, skin dulled and spirits down? Vx Facials are the ideal mid-day pick-me-up! Hit the re-"dew" button on your day!
Valid only for facials booked within the month of July. VMV Boutiques, nationwide.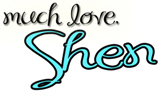 To get email updates, please subscribe here.
Please like me on Facebook and follow me on Twitter.
Got questions? Contact me here.