Friday OOTD: Floral and Feathers (Day to Night)
Every Friday, I make an effort to dress up just in case the office mates and I decide to do more than just get drinks at our local bar. And what I good thing I did because last Friday, I found myself dancing the night away with Vodka Redbull on my hands and good music in my ears at Relik Tapas Bar and Restaurant!
After Harvest Bar and Resto, we hit up at Relik and danced the night away. It's been awhile since the last time I went to a club and danced my heart out. Best part of it was that the BF was with me so we got to act like kids again and enjoy the music. It was one terrific night.
I went all out with my accessories and wore my uber funky chic Feather Tassel necklace from Things That Matter and paired it with my own brand of bracelet.
For the office look, I kept it simple with the plain white tee, floral skirt and ballet flats.
Plain White T-Shirt from a Tiangge
Floral Peplum skirt is from SM Department Store
Ballet Flats is from So! Fab
Satchel Bag is from Forever 21
Bracelet: by me
For the night time, I decided to wear a blazer and converted my MNG makeup kit bag into a clutch bag. But I didn't get a chance to bring both since it was too hot and humid that evening.
Blazer from Forever 21
Nude Blush Peep-toe Shoes from So! Fab
Makeup kit turned clutch bag is from MNG
I personally love this day to night transition look. The floral peplum skirt gives that feminine touch to my otherwise plain outfit. But then again, I'm known for having a pretty plain style... meaning that I love my plain white shirts to a fault.
You'll notice that I wear a lot of So! Fab shoes.They fit my style perfectly and they have a lot of comfortable wedges. Not to mention that their shoes are affordable. I stick to buying their shoes prized at P799 to P1299. :)
What do you think? Do you like this look on me?
If you like seeing OOTD posts, please leave your comments below. I'm not trying to be fashionista but just showing you what I do with the minimal number of outfit in my closet. Hehehe!
Photos taken with iPhone 4 by Mickey Isip.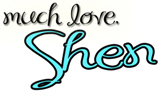 To get email updates, please subscribe here.
Please like me on Facebook and follow me on Twitter.
Got questions? Contact me here.