The Makeup Look: Spring Maiden All Bronzed-Up
I've got to be obsessed with Spring makeup looks. I just can't get enough of them! It's great way to play with colors without having to overdo it. I did this look for the Snoe Suntervetion Bloggers Convention party. Obvious inspiration is this season's makeup trend. But I also bronzed up to give in to the summer them of the event.
If you want to re-create this look, it's really easy. Promise!
Choose springtime colors like pink, green, blue or purple. All should be in pastel or lighter side.
Put away the black eye shadow, we don't need that.
Go for brown eyeliner or gel liner for a softer feel. Do the same for your mascara.
Keep the lips neutral but since it's springtime, make the cheeks pop to give that healthy newborn flush.
Bring out your highlighter, this is a great time to make use it.
With this look, I used greens and pinks for that true spring time feel. But I bronzed up using my ever reliable The Body Shop Matte Bronzing powder and gave my cheeks a nice Summer peach with Mary Kay mineral blush in Coral Sunrise.
To balance out the colors I'm using, I whipped out one of my newest lipstick,
Cheekroom Lip Color in no. 5
. I mentioned that this lipstick is almost the same as MAC Peachstock. This neutral peach-tone lipstick compliments this look and the bronzed face I did.
For the eyes:
Benefit Stay Don't Stray Primer and Concealer
Beauty Pro Cosmetics Crazy Colour Palette
K-Palette Tattoo Eyeliner Brown
Majolica Majorca Lash Expander Frame Plus in Brown
L'oreal Super Liner Lasting Silky Crayon Eyeliner in Black
For the brows:
K-Palette Real Lasting Eyebrow
The Body Shop Brow and Liner Kit
MAC Brow Mascara in Girl Boy
For the face:
Shu Uemura Face Architect Sheer Refining Mousse Foundation
Clinique Superbalanced Powder Foundation
May Kay Mineral Coral Sunrise
The Body Shop Matte Bronzer
Benefit Cosmetics Sun Beam Golden Bronze Complexion Highlighter
For the Lips:
EOS Lip Balm
Cheekroom Lip Color No. 5
I've been told that I get so obsessed with my cheeks. That I can't let a makeup look without slathering my cheeks with color. But of course! I notice that when your cheeks are poppin' your look go smackin! Hahaha! It's so easy to look pale these days and without our help, looking like zombie is going to be so easy. This summer, don't rely on the sun and humidity to give you that nice flushes look. Whip out those blush and apply them to the apple of your cheeks.
Better to look rosy than ashy, right?
Accessories: Earrings, The Little Things She Said; Ring. Forever 21 Philippines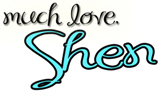 To get email updates, please subscribe here.
Please like me on Facebook and follow me on Twitter.
Got questions? Contact me here.