Lipstick Review: Avon Shine Attract Lipsticks | NEW! (with swatches)
Why just color when you can shine?
Definitely a catchy phrase for the new Avon Shine Attract Lipstick, endorsed by Avon ambassadress Reese Witherspoon and the ever so popular Philippine Actress and host, Anne Curtis. Of course, for some of you out there who care less for celebrities and slogans, here's my two cent about the products:
Think of Shine Attract Lipstick as an innovation of a lipstick. Think weightless gel wrapped around a creamy pigment that gives your lips a subtle color and a whole lot of shine. If you're more after for softness and glossy shine, then this is the right choice for you.
There ae 10 shades carefully handpicked to suit our skin tone and to match out moods:
Rose Pink, Guava, Happy Pink, Cherry Pie, Fuchsia Flare, Mysterious Mauve, Caressing Coral, Fever, Orchid, Passionate Red.
It's not sticky which is always a plus for us living in a humid country and it moisturizes like your favorite balm. The shades are just amazing! I haven't found a shade I didn't like. All these babies are suits my taste in colors. Can't wait to try Fuchia Flare and Rose Pink.
Avon Shine Attract Lipstick
Fever | Passionate Red | Caressing Coral | Cherry Pie | Orchid | Happy Pink | Mysterious Mauve | Guava
Avon Shine Attract Lipstick
Here are my latest lipstick collection:
Avon Shine Attract Lipstick | Fever
Fever is a deep mauve lipstick that's great for Fall, don't let this one go. It's a great "kontrabida" lipstick for those days you just want to assert yourself.
Avon Shine Attract Lipstick | Passionate Red
Passionate Red is a cherry red lipstick, both faves of Reese Witherspoon and the red-lipped lady herself, Anne Curtis. It's pigmented and gives a nice sheen to your lips. Whether casual or formal, this lipstick is going to make you stand out.
Avon Shine Attract Lipstick | Caressing Coral
Caressing Coral is a red orange shade with subtle red and gold glitters. It's my least favorite among the rest since I lean towards more on pink hues and mattes.
Avon Shine Attract Lipstick | Cherry pie
Cherry Pie is a hot pink shade that is spells F-U-N! It's definitely a statement lipstick with the bright bold pink hue.
Avon Shine Attract Lipstick | Orchid
Orchid is another purple mauve lipstick that suited for Fall but this one works well for any season. I'm currently in love with purple base lipstick lately and been searching for something that
Avon Shine Attract Lipstick | Mysterious Mauve
Mysterious Mauve looks to be a good My-lips-but-better (MLBB) shade. It's just the right amount of pink and purple with a tinge of peach. It's definitely something I think most of us will love as its a good everyday lip color.
Avon Shine Attract Lipstick | Happy Pink
Happy Pink is that exactly, a nice wash of pink purple lip color that's great for everyday wear. Anne Curtis dubs this as her second favorite from the Shine Attract lipstick collection. A casual pink shade that compliments many skin tones. It is just love!
Avon Shine Attract Lipstick | Guava
Guava makes me think of Summer. This soft peach coral shade compliments a Asian skin and will give that shine that we want for this sunny weather.
Swatches:
Fever | Passionate Red | Cheery Pie | Orchid
Happy Pink | Caressing Coral | Mysterious Mauve | Guava
There are a lot of products out there that are a mash up of a lipsticks and a gloss, but Shine Attract Lipstick really do promise that shine and color that you want.
The gel is weightless and yet effectively gives that shine that will make a gloss blush. You'd be surprise at how pigmented the creamy color at the core is. Although you may have to work the shade out a little bit more than a regular lisptick, Shine Attract Lipstick does its job. It's color and shine.
Summary:
Pigmented enough (especially Passionate Red, Orchid and Fever)
Great for everyday uyse
It has Vitamin A and E to moisturize lips.
It has SPF 15
Non-sticky
Weightless feel of the
Makes the skin incredibly shiny (not oily shine)
All shades suits Pinay skintone
Smells great (like gummy bears)
Available in the Philippines
So what color are you thinking of getting for yourself?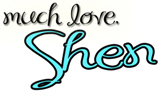 To get email updates, please subscribe here.
Please like me on Facebook and follow me on Twitter.
Got questions? Contact me here.
Avon Shine Attract Lipstick
(Php399) will be available on May 1, 2012 at all Avon representative nationwide.