Contest Alert: Want to try Garnier Pure Active? | Winner Announced
Congratulations to Jennifer Fosgate!!
To claim your prize, please use "contact me" tab above to send me your shipping details. :)
You have 15 days from date of postiung of this announcement to provide me with your contact details. :)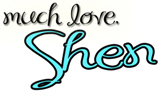 To get email updates, please subscribe here.
Please like me on Facebook and follow me on Twitter.
Got questions? Contact me here.